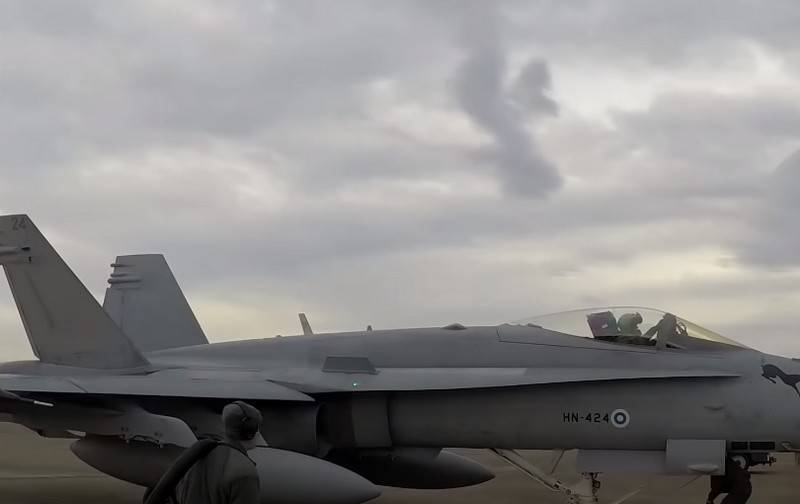 Finnish Air Force with the involvement of
aviation
The US Air Force will conduct exercises near the Russian border. This was reported by the press service of the Finnish Self-Defense Forces.
According to the report, during the exercise, the pilots of the Finnish F / A-18 Hornet fighters will work out refueling in the air. Since the Finnish Air Force does not have its own tanker aircraft, the American KC-135 Stratotanker tankers based at the British Mildenhall air base will be involved in the exercises.
The exercises will take place from 9 to 10 February, about 50 kilometers from the border with Russia.
The Finnish Air Force F / A-18 Hornet will train with the US Air Force KC-135 Stratotanker from 9-10 February. The Finnish Air Force conducts aerial refueling exercises with the US Air Force twice a year. The purpose of the exercise is to provide fighter pilots with the opportunity to master refueling skills
- stated in the Finnish Ministry of Defense.
Note that although Finland is not a NATO member, it rather closely interacts with the forces of the alliance, participating in joint NATO exercises and operations. In 2016, Finland and the United States signed a pact on defense cooperation, committing to closer cooperation in this area.