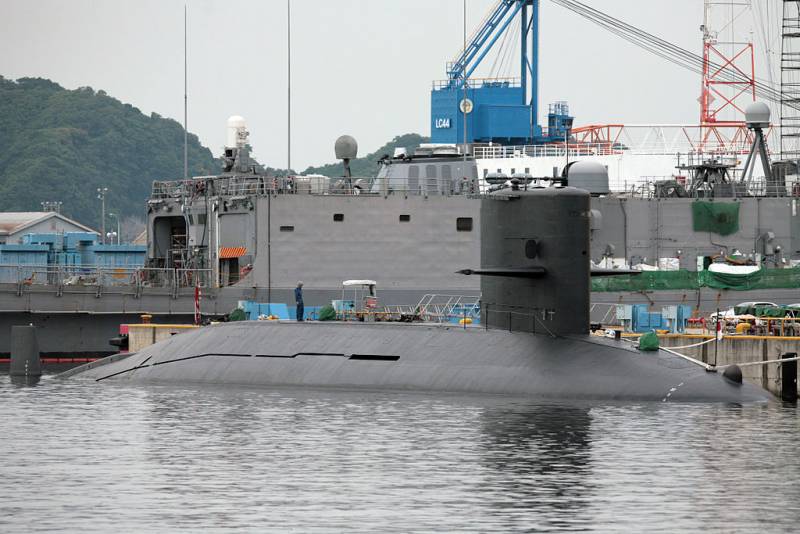 According to the Japanese Naval Forces, which are part of the Self-Defense Forces, today, February 8, an accidental collision of a Japanese submarine with a civilian merchant ship occurred in the Pacific Ocean. In the collision, at least three members of the submarine's crew were injured.
This was reported by the Kyodo news agency.
The sailors injured after the collision were urgently hospitalized in a medical institution.
The submarine of the National Self-Defense Forces and the civilian vessel collided as the submarine surfaced. When surfacing, she touched the vessel with the upper part of the hull. However, her body received minor damage. The accident occurred off the coast of the Japanese prefecture of Kochi, south of the Japanese islands.
According to the General Secretary of the Japanese Cabinet of Ministers Katsunobu Kato, to investigate the incident, a crisis headquarters was created in the Prime Minister's office, which will collect and analyze information about the accident.
This is all the information we have at the moment.
- said Mr. Kato.
A 5,4 magnitude earthquake struck the west coast of Japan two days earlier. The focus of seismic activity was located at a depth of almost 108 kilometers.