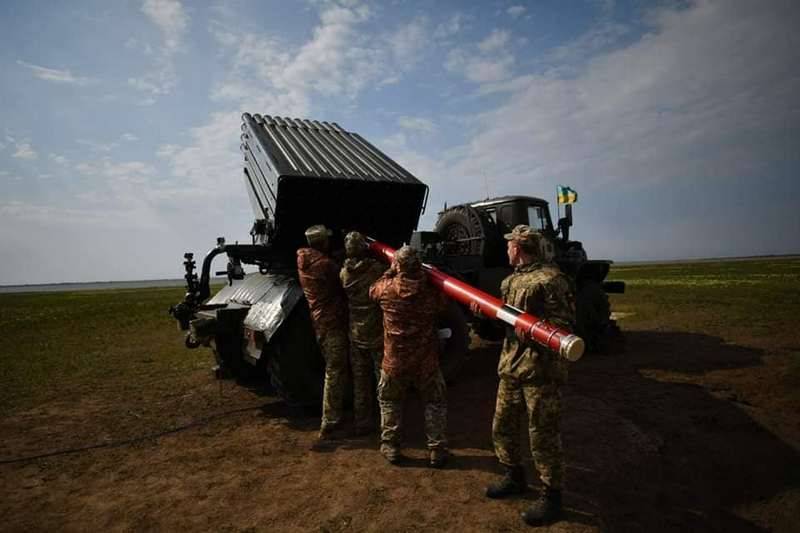 The Ukrainian Ministry of Defense will make another attempt to replace the Soviet-made 122-mm Grad multiple launch rocket systems in service with the Armed Forces. According to Defense Express, the military department has announced the development of a new MLRS.
Ukraine has already made two attempts to create its own MLRS, capable of replacing the Soviet Grads. Within the framework of this program, the "Berest" and "Verba" MLRS were developed. Neither one nor the other machine reached mass production and did not go to the troops for various reasons, the main one being the lack of funds for their production. Now it was decided to combine these two complexes and, on their basis, create a new MLRS.
Each of them has its own effective solutions, so it would be best to combine them. In particular, we will take the automation developments from the Verba and integrate them with the Beresta warhead, which has great firepower.
- said Deputy Minister of Defense of Ukraine Oleksandr Mironyuk.
It is stated that the development of the new MLRS will be carried out by the Shepetivka Repair Plant, which has already been developed by both Verba and Berest.
The production of a prototype is planned to be entrusted to the Shepetivka Repair Plant, which, after carrying out state tests, will undertake serial production. The Ministry of Defense is interested in a long-term order for several years, with a phased shipment of batches, until all the need for these MLRS is closed
- added Mironyuk.
It is noted that the chassis for the new multiple launch rocket system has not yet been selected, since KrAZ has been declared bankrupt.
Earlier it was reported that the Yuzhnoye design bureau tested Typhoon-1 rockets intended to replace the 122-mm standard rounds of the BM-21 Grad MLRS, as well as the Ukrainian Verba and Berest MLRS based on it. The maximum firing range is declared at 40 km, the ammunition is equipped with a high-explosive fragmentation warhead weighing 18,4 kg.