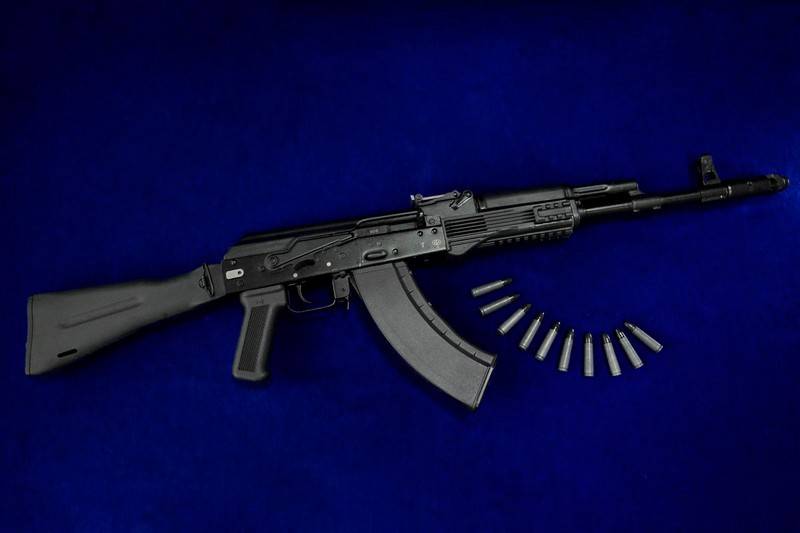 Concern "Kalashnikov" from Monday, February 8, 2021, began selling a new version of the TG2 smoothbore carbine. This was said in a statement.
On February 8, a new version of the TG2 smoothbore carbine (version 3) with a shortened barrel goes on sale in Kalashnikov brand zones throughout Russia. In appearance, this sample is identical to the AK104 assault rifle and "Saiga" rifled carbines version 33
- said in a statement.
It is noted that the feature
weapons
is that the appearance of the carbine is completely identical to the Kalashnikov assault rifle model AK-104, with the exception of minor nuances, such as the absence of a tide under the bayonet knife and under the ramrod. The carbine has a 341 mm barrel with a "Paradox" drilling, folding the stock to the left and Picatinny strips on the side of the forearm. Power is supplied from an elongated 10-round magazine.
The carbine is designed for the .366 TKM cartridge (9,5x38 mm). The cartridge has ballistics similar to the 7,62x39 mm cartridge and allows you to accurately hit targets at long distances. According to the company, the ballistics of the cartridge allows you to hit targets at a distance of up to 300 meters.