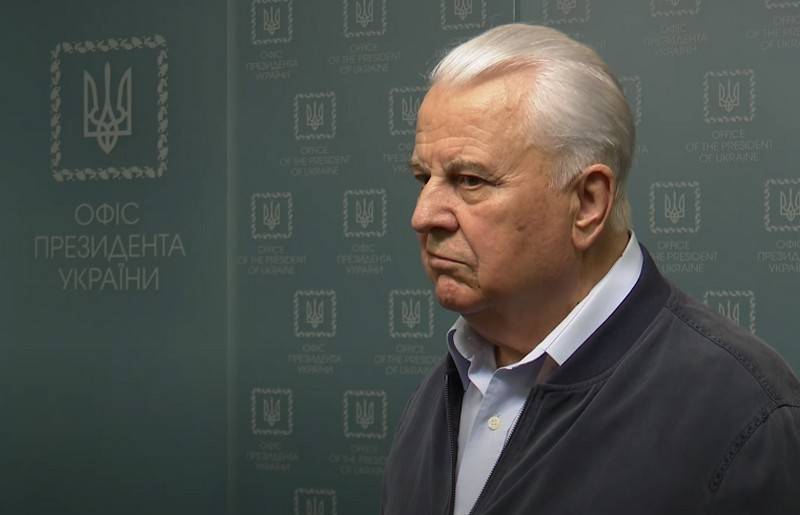 The Ukrainian military must respond to the constant shelling from the separatists in a mirror-like manner, responding to every shot with a shot. This was stated by the head of the Ukrainian delegation to the TCG Leonid Kravchuk, reports Ukraine 24.
According to the ex-president of Ukraine, the best way would be to "kick" Russia out of Donbass and Crimea, but "it is necessary" to act by diplomatic methods. At the same time, separatists continue shelling Ukrainian security officials, while accusing Kiev of violating the Minsk agreements. According to Kravchuk, it is necessary to act in a mirror-like manner: to respond to each shot with a shot.
I will tell you my opinion, I would act in a mirror-like manner: respond to each shot with a shot. No need to invent what it is, a provocation or not a provocation. A shot is a shot. If they shoot, they must respond in the same way.
- said Kravchuk, adding that it is necessary to act tough.
Note that on Saturday, February 6, 2021, the Ukrainian Armed Forces, for the first time since the entry into force of additional measures to control the ceasefire in July 2020, fired on the territory of the DPR from 122 mm guns.
At the end of January, the same Kravchuk announced the aggravation of the situation in Donbass. The head of the Ministry of Internal Affairs of Ukraine Arsen Avakov made the same statement, saying that in the "southeast of the country" the situation had sharply deteriorated and "there is no longer a peace process."