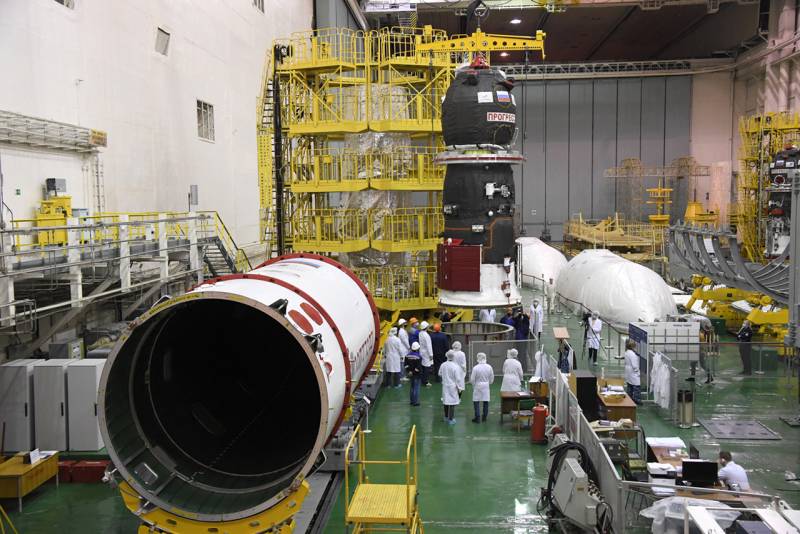 The Rocket and Space Corporation Energia, which is part of the State Corporation Roscosmos, has announced the date of dispatch of the Progress MS-16 cargo-transport vehicle to the International Space Station (ISS). The spacecraft will be launched into orbit using the Soyuz-2.1a launch vehicle.
The news agency reports this today with reference to RSC Energia
TASS
.
The launch of the spacecraft is scheduled for February 15. At the moment, the Soyuz transition compartment, which ensures the integration of the Progress command module into the launch vehicle control system and the mechanical connection of the nose fairing with the spacecraft, is docked with the spacecraft and is located at the Baikonur cosmodrome, from which the launch will be carried out.
In preparation for the flight, the Progress radio and service systems were also tested.
These works were carried out by RSC Energia in cooperation with other enterprises of the state corporation Roscosmos, which are also involved in preparing the launch of a transport-cargo vehicle into orbit.
The world's most powerful liquid-fueled rocket engine has been successfully tested earlier. GK Roskosmos plans to install such engines on Yenisei and Soyuz-5 launch vehicles.