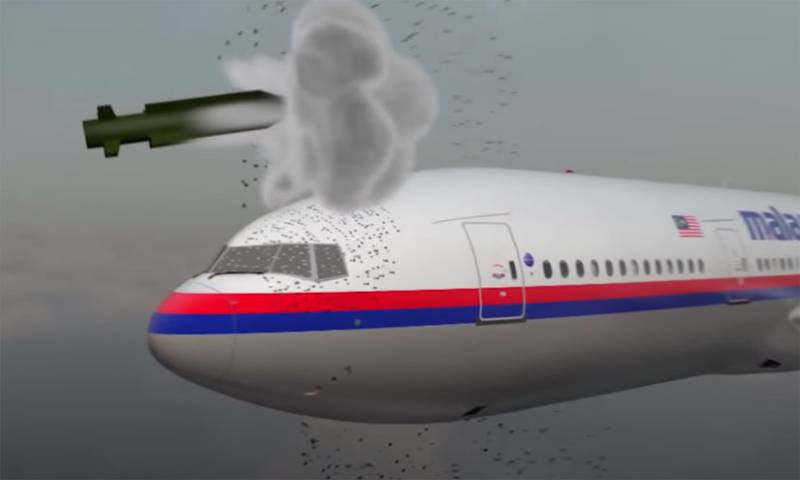 In Ukraine, they reacted to the statement of the Foreign Minister of the Netherlands Stef Blok regarding the investigation of the MH17 case. This is a case that has been under investigation for the seventh year, and in the course of this investigation, the so-called international investigation strangely ignores the basic facts and evidence. One of these facts: why Ukraine did not close the airspace over Donbass for civil
aviation
?
This question was addressed to the mentioned Stef Blok by a group of parliamentarians, demanding to include the situation with open airspace in the case in July 2014.
According to the head of the Netherlands' foreign ministry, "there is no reason to accuse Ukraine of not closing the airspace over Donbass in due time."
The subsequent rhetoric of Mr. Blok is even more surprising. According to the head of the Dutch Foreign Ministry, "several cases have been analyzed in which aircraft were shot down in the sky over the war zone."
Steph Blok in a letter to parliament:
The analysis showed that there is no specific practice for the complete closure of airspace in such cases.
According to Mr. Blok, the investigation "does not have sufficient evidence that the Ukrainian side had reason to see a threat to the flight of civilian airliners."
Much like the overt cynicism of a Dutch government official. What "proof" does the Bloc need that air traffic over a combat zone is dangerous in principle? If the Armed Forces of Ukraine have experience in shooting down civilian aircraft even during exercises, then what can we say about real hostilities ...
Meanwhile, in Ukraine, the Dutch minister's statement has sparked enthusiasm among those who are still trying to shift the blame for the strike on the Malaysian airliner onto the DPR militia and Russia.
However, there are those in Ukraine who comment on Blok's words without the above-mentioned enthusiasm:
Does this mean that the minister himself is ready to fly over territories where battles are taking place?