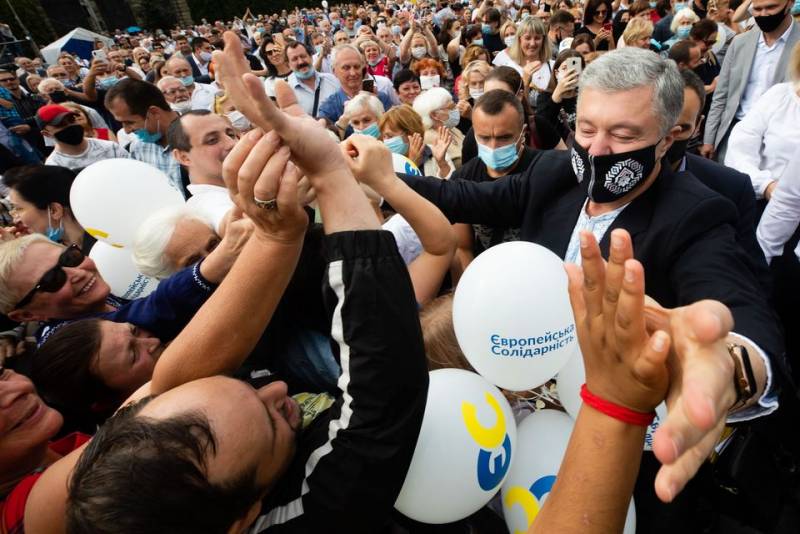 As it turned out, the leader of the European Solidarity party, Petro Poroshenko, who previously served as president of Ukraine, has a step-by-step plan for Ukraine's accession to NATO and the EU. He notes that although the decision to admit his country to these structures is not made in Kiev, it largely depends on how well the Ukrainian authorities do their "homework".
The ex-president published such reasoning on his Facebook page.
Poroshenko's plan consists of five points. This included the termination of the liquidation of anti-corruption organizations in Ukraine, the reform of the judicial system, Kiev's confirmation of its desire to join the North Atlantic Alliance, the investigation of the "leaking" of information about the failed special operation of the Ukrainian special services to detain the so-called "Wagner" and other areas.
Poroshenko noted that he has no questions for US President Joe Biden and the leaders of the European Union about why Ukraine has not yet been admitted to NATO, and vaccination against COVID-19 is in full swing in Bangladesh and Algeria, but has not yet begun in his country.
As a result, Petr Alekseevich could not resist once again praising himself and the political movement he leads.
"European Solidarity", being in opposition to the power of amateurs, works for the country. We are the only pro-European opposition for which membership in NATO and the EU is not just a line in the program, but the main strategic goal.
- he said.
Petro Poroshenko has already been recalled that he led the country to European association and visa-free travel, which "are just as pointless as the desire to join NATO."