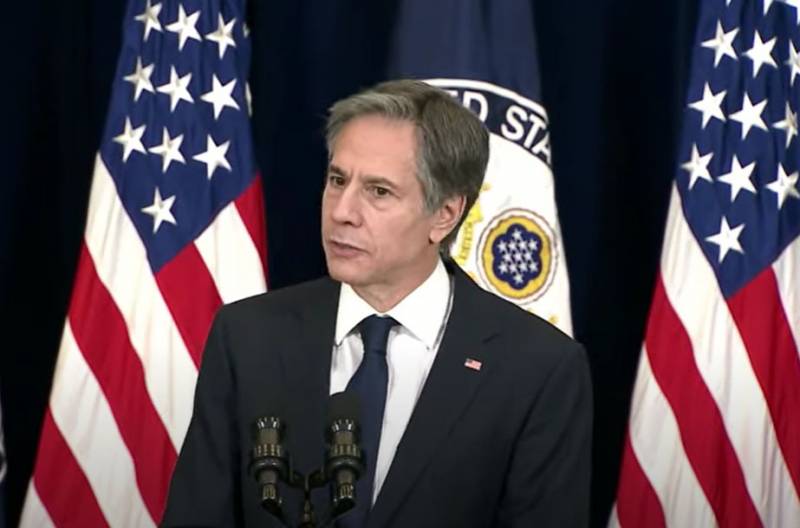 New US Secretary of State Anthony Blinken spoke about his telephone conversation with a senior representative of the Chinese Communist Party, Yang Zechi. From 2007 to 2013, Yang Zechi headed the Chinese Foreign Ministry. Today, he holds the post of the CCP's Leading Secretary for Foreign Affairs.
According to Mr. Blinken, he said in a conversation with a Chinese diplomat that "the United States intends to hold China accountable for violating international norms." According to Blinken, "Beijing has long been engaged in undermining the established international system."
US Secretary of State:
I told Mr. Jan about this. Also in the conversation, I noted that the United States will continue to uphold human rights and democratic values ​​around the world, including Tibet, Hong Kong and Xinjiang Uygur Autonomous Region.
In fact, the head of American diplomacy made it clear that Washington is going to interfere in China's internal affairs. According to Blinken, the United States is going to "hold China accountable for destabilizing the situation in the Taiwan Strait and the Indo-Pacific region as a whole."
Meanwhile, the Chinese press reports Yang Zechi's response to Mr. Blinken. The Chinese official noted that "Sino-US relations are now at a crucial point - they can go both in a positive direction and in a negative direction." According to Yang Zechi, so far the rhetoric of the new American administration "does not give reasons for optimism." The Chinese diplomat added that "the topic of the situation in the Taiwan Strait was raised by the United States very often":
The PRC is pursuing a stable and consistent policy towards the United States. The Taiwan issue is sensitive for Beijing. At the same time, it would be much better for the United States, first of all, if it paid more attention not to Taiwan and Tibet, but to its own problems and to the possibilities of deepening American-Chinese cooperation.