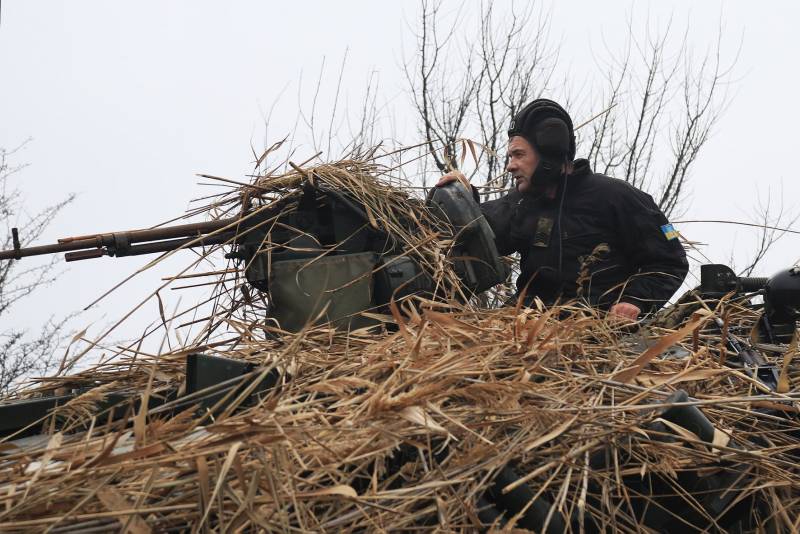 The Armed Forces of Ukraine announced the conduct of exercises near the borders of the Crimean Peninsula. According to the Ukrainian military command, the exercises are "anti-sabotage".
According to the latest information, military maneuvers of the units of the armed forces of Ukraine began on the territory of the Kherson region. In addition to the military personnel of the Armed Forces of Ukraine, it was decided to involve special units of the SBU (Security Service of Ukraine) in the maneuvers.
According to the scenario of the exercise, "sabotage groups of the enemy carried out penetration into the Kherson region from the territory of the Crimea." To identify the directions of movement of the "DRG" ​​and to prevent sabotage at infrastructure facilities, several units, including motorized ones, were raised on alert.
The commander of the southern grouping of forces, Major General Volodymyr Mironyuk, said that the exercises are part of the range of tasks "to ensure the territorial integrity of the Ukrainian state."
The exercises undertaken near the Crimean borders once again show that the Ukrainian authorities are ready to carry out any provocation, including against the Russian Crimea. And this is connected, apparently, with a change in leadership in the United States.
Against this background, Ukrainian "creatives" from military TV released a plot "Provoysko", in which special attention is drawn to the intro. It was decided to depict the 46th US President Joe Biden, clenching his fist, opposite the formation of soldiers in Chinese military uniforms under the flag of the PRC.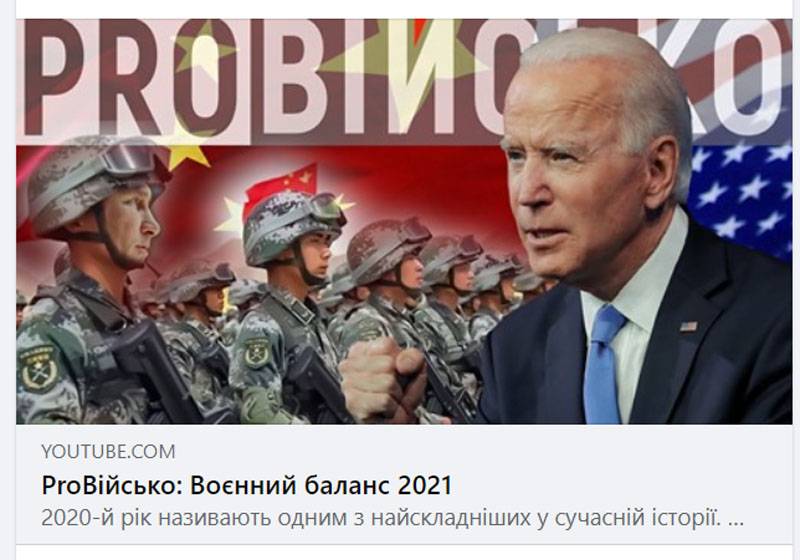 At the same time, they did not come up with anything "smarter" on the military TV of Ukraine, except as one of the soldiers in the form of the PLA to portray a person similar to the president of Russia. This once again demonstrates the level that is typical for the "handshake" mass media in Ukraine today. Others are openly censored or simply shut down, which is what happened the other day with three TV channels.
It is noteworthy that the Ministry of Defense of Ukraine presented this splash screen together in a video on its pages in social networks, which also testifies to its level of growing inadequacy.