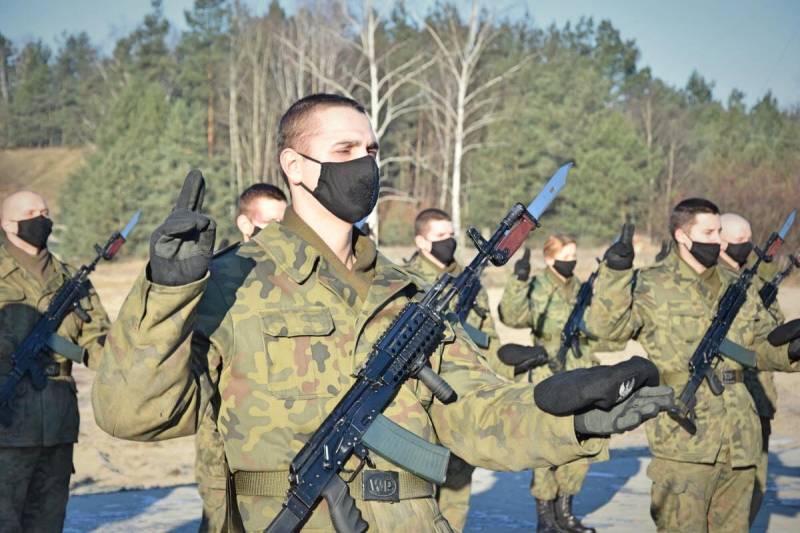 The recruits of the armed forces of the Polish Army (Polish armed forces) took the oath. The country's Ministry of Defense published footage of the ceremony, which took place in one of the
tank
brigades. When the photos were seen by Polish citizens, the Polish military department got a fair amount of criticism.
It turned out that the main criticism is related to the format in which the recruits were sworn in against the backdrop of the coronavirus pandemic and the frost that constrained Poland.
The photo shows that young soldiers, some of whom are girls, traditionally took off their headdresses before the Polish banner when taking the oath. At that moment, the air temperature was about -14 degrees Celsius.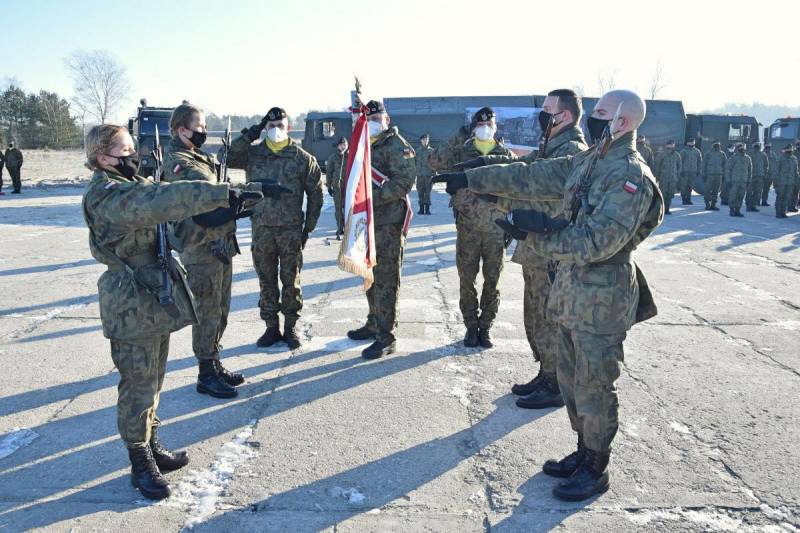 Ordinary Polish citizens, commenting on this, noted that the brigade command in this case could take measures to preserve the health of recruits. For example, it has been suggested that it would be appropriate to hold the ceremony indoors. It was noted that this kind of practice is used in different countries, where temperatures can drop to very low levels.
Criticism of the ceremony with recruits against the military department:
Does the Ministry of Defense want to say that our young soldiers are not afraid of either frost or pandemic?
They are in raw masks, but no hats. It is not clear whether we have such a strange charter or are the command problems with understanding their responsibility?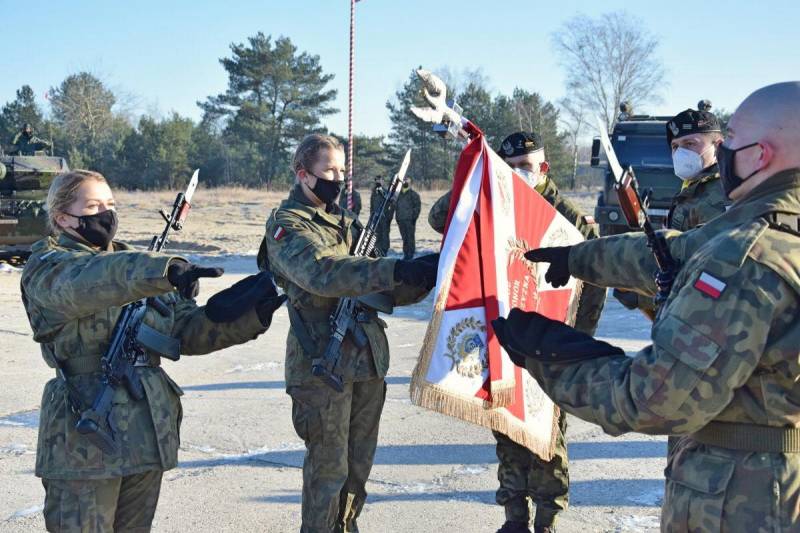 The commander of a tank brigade, the format of which was criticized in Poland, is Brigadier General Yaroslav Gurovsky.