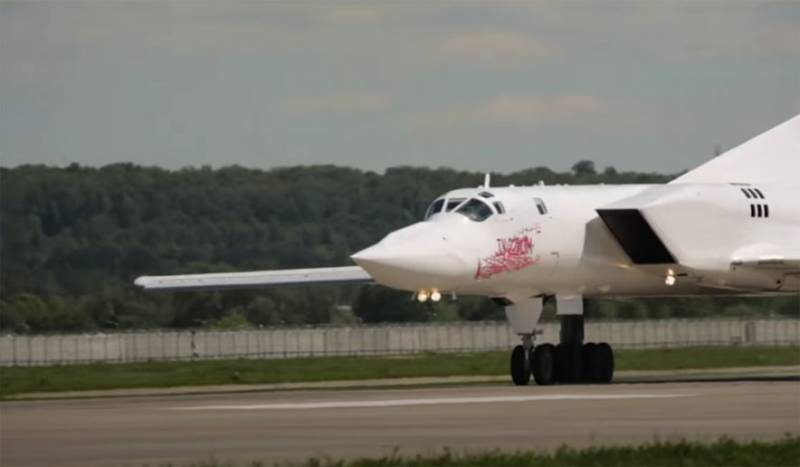 The Chinese press comments on the tests that were carried out with the participation of the upgraded Tu-22M3 missile carriers of the Russian Aerospace Forces. Recall that we are talking about the fact that during the tests, the long-range bomber launched X-32 cruise missiles. At the same time, according to the source, the accuracy of the missiles was maximum - "they hit the peg."
On the pages of the military-thematic section of the Chinese resource Sohu it is noted that Russia is developing
aviation
component of countering aircraft carriers. The author writes that while the United States is betting on its aircraft carriers, the Russian Aerospace Forces are learning to destroy them. It was noted that there is a growing potential for countering American AUG (aircraft carrier strike groups).
From the article:
The range of the X-32 cruise missile is over 1 km. Moreover, its speed can reach Mach 5. This is capable of ensuring the destruction of an aircraft carrier without the missile carrier entering the affected area of ​​its air defense. At the same time, it is extremely difficult for the onboard systems of the ship to detect the missile, because it can drop from an altitude of more than 20 km to 10 meters in a maneuverable dive mode.
The author writes that if the X-32 is used against an aircraft carrier, it is guaranteed to be destroyed. Moreover, the AUG itself "is unlikely to be able to get the Tu-22M3."
In addition, it is noted that Russia has decided to seriously modernize its long-range bombers. The final version of the missile carrier to date is Tu-22M3M. Such an aircraft is also capable of carrying the Kinzhal hypersonic missiles.
Sohu points out that the Russian Aerospace Forces have turned the Tu-22M3 into a truly versatile combat vehicle that can be effectively used against a wide variety of targets, including aircraft carrier strike groups. At the same time, the author writes that in order to counter the Russian missile carrier, the US Navy will have to "rely on increasing the combat capabilities of the F-35 carrier-based fighters."