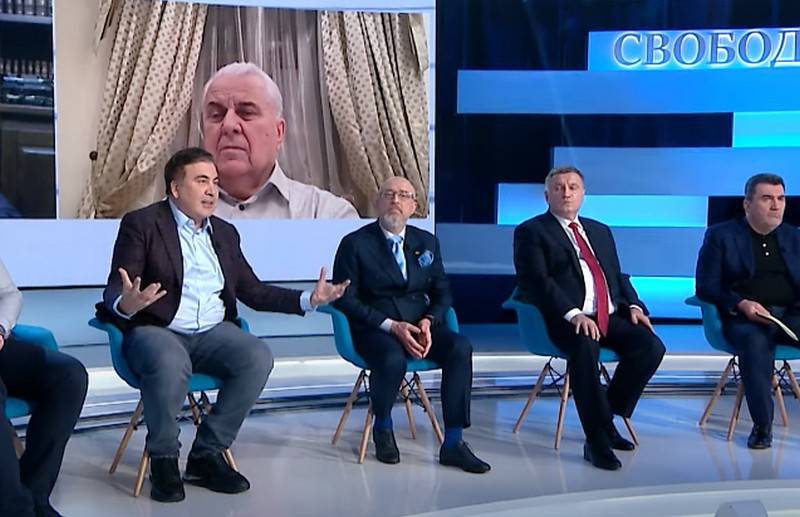 The former president of Georgia and ex-governor of the Odessa region, Mikhail Saakashvili, predicted the loss of Mariupol and Kherson to Ukraine due to the offensive of the Russian army. He stated this on the air of the next Ukrainian talk show.
Saakashvili is confident that Ukraine will lose a number of territories, and the closure of opposition channels by Zelenskiy will only contribute to this, transferring the war in Donbass to a new round.
Not only will the war not end there - unfortunately, it is intensifying, we are leaving for another stage of the war, but this is so. And the fact that they shoot is a continuation of all this. There will be more shooting, let's not kid ourselves. Much more will shoot
- he said.
In the opinion of the disgraced Georgian politician, the strengthening of the confrontation will be used by Russia, which will seize a number of territories, including Mariupol and Kherson. Putin needs this in order to create a springboard for "maintaining" Crimea and providing it with water. Saakashvili is convinced that Russia is already preparing the grounds for a military operation.
(...) they must definitely control Mariupol and Kherson. And they will prepare the grounds
- says the former governor of the Odessa region.
For our part, we note that this is not Saakashvili's first prediction about Russia's attack on Ukraine. Earlier, the former Georgian president had already predicted the loss of part of the territory by the Ukrainian state. According to other Ukrainian politicians, Ukraine may lose from six to eight regions as a result of "external aggression" or civil war in the event of a new Maidan.