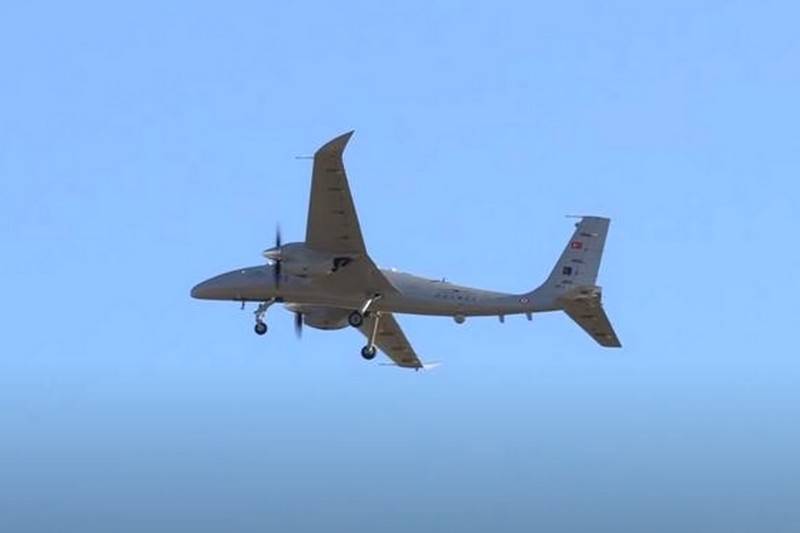 Turkey is preparing serial production of Acinci reconnaissance and strike drones. This was reported by the Turkish branch of CNN with reference to the statement of the technical director of Baykar Technologies, Selcuk Bayraktar.
According to a company representative, the drone has passed the necessary tests and is ready for mass production. Mass production of the new drone will begin in the near future, and the attack drone will enter service with the Turkish army by the end of 2021.
At the same time, Mahmut Aksit, director of the Turkish engine-building company TEI, said that Turkish PD-222 engines will be installed on the Akinci drone instead of the Ukrainian AI-450T engines currently standing.
Akıncı belongs to a new class of "heavy" drones. The wing span of Bayraktar Akinci is 20 meters, the length of the craft is 12,2 meters, and the height is 4,1 meters. The maximum take-off weight declared by the manufacturer is 4500 kg. In this case, the maximum payload mass is 1350 kg. The declared operating altitude is 30 thousand feet (approximately 9150 meters), the apparatus's service ceiling is 40 feet (approximately 000 meters), and it remains in the air for 12 hours. The drone can fly in fully automatic mode, land and take off on its own. Maximum speed - 200 km / h, cruising speed - 24 km / h.
The drone is equipped with an AFAR radar, six computers with artificial intelligence, a guidance system and six weapons suspension points with a total weight of 1350 kilograms.