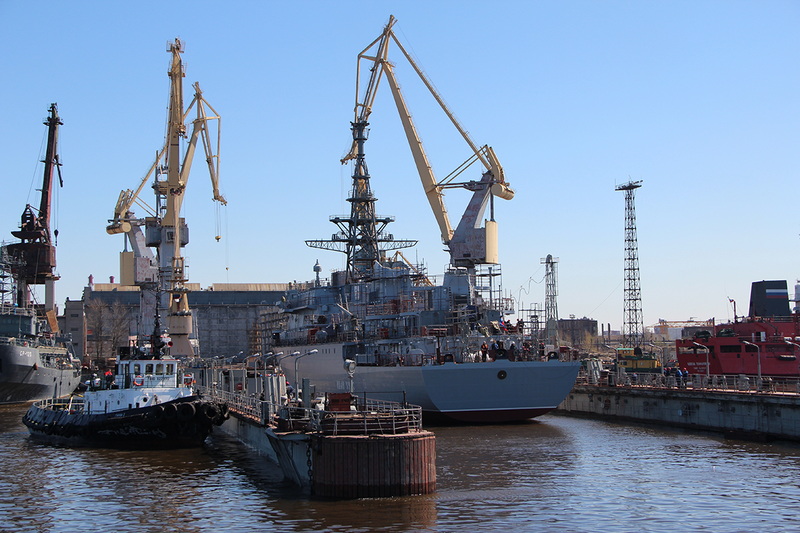 The Severnaya Verf shipyard will receive a new boathouse for the construction of ships in the ocean zone in 2022. This was announced by the general director of the enterprise Igor Orlov.
According to Orlov, the construction of the new boathouse is proceeding according to schedule, without disruptions, the completion of construction is planned this year, and commissioning in 2022. The new boathouse will have two slipways more than 50 meters wide and 240 meters long, which will allow building ships and vessels of the ocean zone.
Completion of construction is planned for 2021, delivery - in 2022
- leads
TASS
words of the CEO.
It is planned that the new boathouse will be used for the construction of frigates of the modernized project 22350M. At the same time, the date for laying the lead ship of the series has not yet been determined, although the state contract for the development and construction of the first frigate of the series has been signed.
The date for laying the head frigate has not yet been set. The development of a new promising ship of the far sea zone is being carried out by the Northern Design Bureau in St. Petersburg
- Orlov explained.
Earlier, the United Shipbuilding Company announced that the construction of a new series of Project 22350M frigates would begin after the commissioning of a new boathouse at Severnaya Verf. According to unconfirmed information, the lead ship of the series should be part of
fleet
no later than 2027, the total series will be at least 4 frigates.