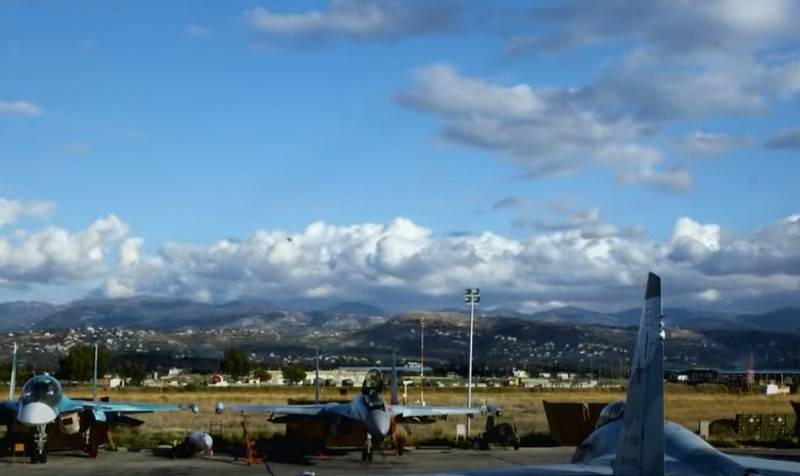 Russia continues to modernize its Khmeimim military base in Syria. As shown by satellite images, the Russian military is lengthening one of the runways, writes The Drive.
Satellite images of the Russian military base Khmeimim, taken in December 2020, showed work to lengthen one of the airbase's two runways by about 1000 feet (304 meters). Work is carried out from two ends of the strip.
The publication notes that after Russia deployed its military contingent at the Khmeimim airbase and leased it for 49 years, the airbase has undergone significant changes. Beginning in 2015, the Russian military expanded the helicopter base, built ancillary infrastructure, and deployed defenses to stop attacks on the base.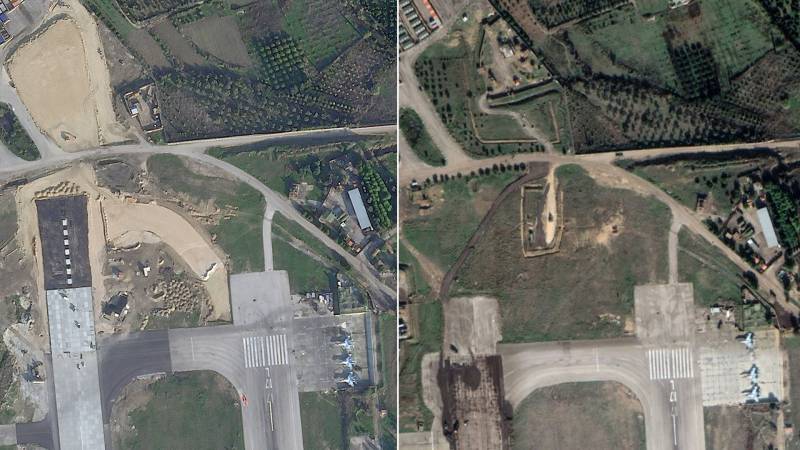 According to satellite images, the base has two runways running from north to south. Work is being carried out on the "western" lane, to which extension cords are added from both ends. The former runway length was 9500 feet (2895 meters), the new one will be approximately 10500 feet (3200 meters). It is possible that at the end of the work the length of the strip will be even greater. In addition, a taxiway is being constructed to connect the northern ends of the base's two runways.
The length of the existing strip, even without lengthening, makes it possible to receive all types of Russian military aircraft, including the An-124 Ruslan, which has been demonstrated more than once during the delivery of military equipment and personnel to Syria. However, according to the newspaper, the lengthened strip will make it possible to receive heavily laden military transport aircraft.
In addition, according to the publication, after lengthening the GDP, the Russian Aerospace Forces will be able to deploy Tu-22M3, Tu-95MS or Tu-160 bombers at the Khmeimim airbase, and not use the territory of other states such as Iran for this.