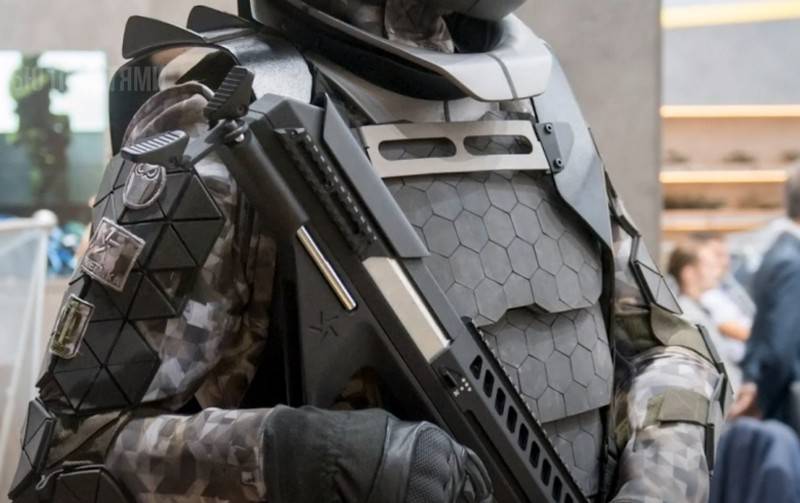 Russia has started to develop a new generation of military equipment called "Sotnik" ("Centurion"). Particular attention is drawn to the newly developed body armor capable of stopping a 50-caliber bullet. Writes about this the American edition of Popular Mechanics.
The Russian state corporation Rostec has announced the start of work on new equipment for Russian military personnel. Equipment "Sotnik" should begin to enter the Russian army in 2025 and replace the equipment "Ratnik". The equipment manufacturer promises breakthrough technology for making body armor that can withstand a 50-caliber bullet hit.
The publication notes that the declared characteristics of the new equipment emphasize the desire of the developers to create a modern system of personal equipment for a soldier.
Equipment (...) will include (...) mine boots, an anti-thermal suit to shelter soldiers from enemy detection and a radar element. The centurion also integrates the system owner with automated command and control and micro-drones, allowing the collected images to be transmitted in real time to a helmet visor or goggles.
- the newspaper writes, adding that the question is only a new bulletproof vest.
The Centurion's armor will consist of lightweight polyethylene fiber and armor designed to withstand a direct shot from a .2 Browning M50. However, according to the magazine, the "polyethylene" armor, even if it stops a 50-caliber bullet, which the authors doubt, the impact will be of such force that the body armor cannot compensate for it.
In the event of a 50-caliber bullet hit, a soldier is unlikely to be able to conduct hostilities, the publication sums up.