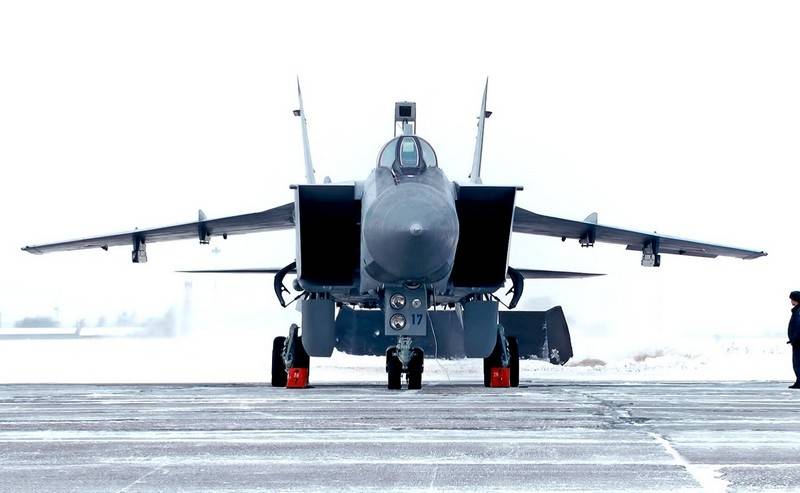 Russia will not be able to create a promising
aviation
long-range intercept complex (PAK DP) due to economic problems in the country. This is the conclusion reached by military expert Pyotr Butovsky in his article for the American magazine Aviation Week & Space Technology.
The American expert commented on the statement of the Rostec state corporation about the creation of a promising interceptor, which in the future should replace the MiG-31, which is in service with the Russian Aerospace Forces. In his opinion, the deadlines for the creation of the PAK DP set by Russia by the beginning of the 30s are unrealistic, it is difficult to predict something because of the situation in the Russian aviation industry.
For Russia, this period is so far away that it is difficult to predict anything. Current trends in the Russian economy and aviation industry indicate that Russia cannot afford such an aircraft.
- says Butovsky.
He writes that although the Russian Ministry of Defense ordered the development of the PAK DP of the United Aircraft Corporation, quite a few funds have been allocated for this. Judging by the publications in the Russian press, the project is in its early stages and we should not expect any acceleration of work in this area in the near future.
The author is convinced that part of the tasks that are being set for the promising interceptor being developed, called the MiG-41, will be partially transferred to the fifth generation fighter Su-57. In addition, Russia will carry out modernization and extend the service life of the existing MiG-31 fleet until the end of the 2030s.
Earlier, another American edition, Military Watch, expressed the opinion that Russia would spend "a lot of money and time" on the creation of the "problematic MiG-41", and the MiG-31 in service would last until the 2040s.