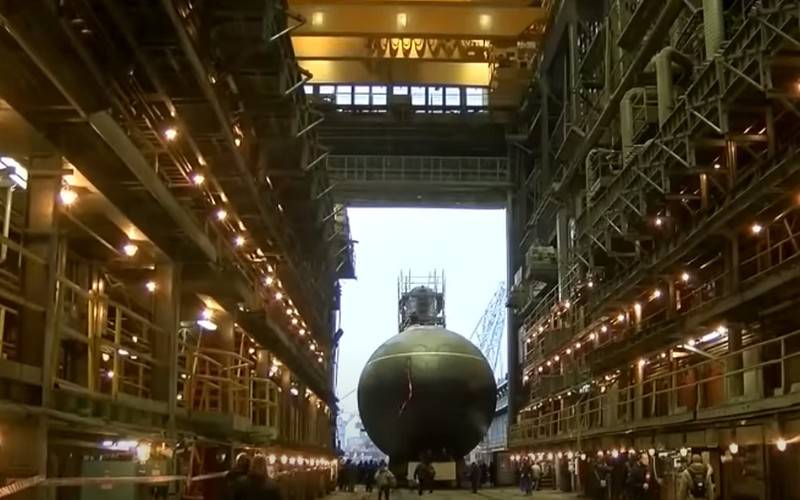 The fifth and sixth submarines of Project 636.3 "Varshavyanka" for the Pacific Fleet will be laid down during 2021. This was announced by the general director of "Admiralty Shipyards" Alexander Buzakov.
This year we are laying down two boats of Project 636.3. Fifth and sixth "Pacific" series
- TASS quotes the words of Buzakov.
At the same time, the general director of the enterprise noted that the laying of the project 677 Lada submarine, the construction contract of which was signed last year during the Army-2020 forum, is not planned this year.
At present, Admiralty Shipyards are building two Varshavyanoks for the Pacific Fleet - the third Magadan and the fourth Ufa. The launch of the Magadan is scheduled for the first quarter of this year, there is no information on Ufa yet. The lead and the first serial submarine "Petropavlovsk-Kamchatsky" and "Volkhov" became part of
fleet
in 2019 and 2020, respectively. The inter-fleet transfer of submarines to the Pacific Fleet is scheduled for the summer.
Earlier, the general director of the Admiralty Shipyards said that the enterprise expects a new contract from the Ministry of Defense for the next series of Varshavyankas for the Baltic Fleet. This will load the production capacity of the CVD.
It should be reminded that Admiralty Shipyards have built a series of six Project 636.3 Varshavyanka submarines for the Black Sea Fleet, and a series of Varshavyanka submarines for the Pacific Fleet is currently under construction. It was planned that in 2020 the Ministry of Defense will conclude a new contract with the enterprise for another series of submarines for the Baltic Fleet.