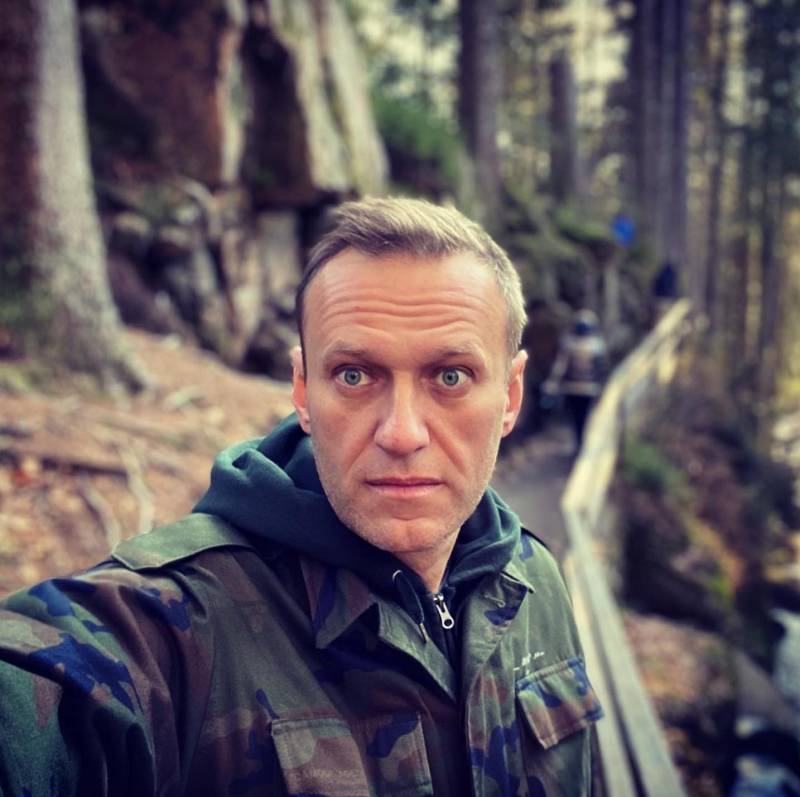 Alexey Navalny was brought to court for the second time in a week. This time, the court session is connected with a lawsuit against the blogger for the fact that he once released a scandalous video, in which he used a fragment with the veteran of the Great Patriotic War Ignat Artyomenko, who supported the vote on amendments to the Constitution.
Of course, you can treat the changes to the Basic Law as you like, because this is everyone's personal business. But to stoop to outright insults against people, especially those who gave years of struggle against Nazism, is at least low.
Navalny's video featured phrases about "traitors", "people without a conscience" and "lackeys", and this despite the fact that Ignat Artyomenko himself began his military career in a partisan detachment at the age of 15.
It is the claim for the protection of the honor and dignity of the WWII veteran that is being considered in the Moscow court.
At the same time, the behavior of Mr. Navalny at the trial once again raises a number of questions. You can treat this person in different ways as a politician, but the phrases that he allows himself to address a person who is suitable for him as grandfathers evokes feelings, without exaggeration, disgust. During the hearings on this claim, Navalny called the veteran of the Great Patriotic War "a doll".
The media quoted Navalny as saying:
I don't know any grandfather, I don't know Artemenko, except that his relatives are selling him like a doll.
As you can see, instead of at least some attempt to agree to reconciliation and admit the fact of insulting an elderly person, Mr. Navalny sinks even lower - to new insults.
During the trial, Navalny, addressing the court, said that he "will burn in hell, since he took his grandfather, fastening medals on him and using him in the process."
Navalny said he despised the court for this. But Mr. Navalny, apparently, is not going to despise himself for obscene words addressed to the veteran and complete disregard for his merits and personal opinion.