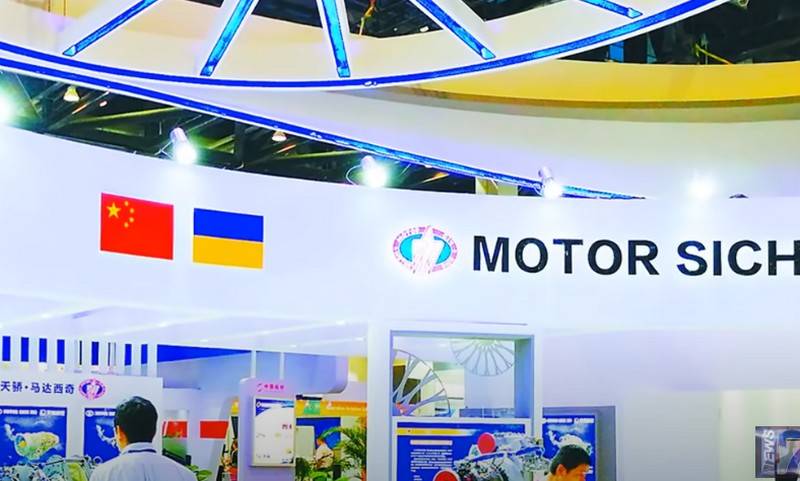 Ukrainian President Volodymyr Zelensky has imposed sanctions against four Chinese companies and one Chinese citizen that participated in the acquisition of shares in the Ukrainian company Motor Sich. Despite the absence of loud statements from Beijing, China will not leave unanswered the Ukrainian sanctions. Write about this publication Huanqiu Shibao.
According to the authors of the article, many factors influenced Zelensky's decision to impose sanctions against Chinese companies, including the fear that the purchase of Motor Sich shares by Chinese investors would shake his power. In addition, he hoped that China would not react to the imposition of sanctions against individual companies. And, of course, the pressure from the United States, which did not want the transfer of the Ukrainian engine-building enterprise into the hands of the Chinese.
However, China still reacted to Zelenskiy's decision by expressing disagreement with the unilateral sanctions. Despite the rather good relations between the two countries, China will respond to Ukraine.
According to experts, in addition to the claim for $ 3,5 billion from Beijing Skyrizon Aviation Industry Investment Co, Beijing may stop investing in some Ukrainian programs, withdrawing from there partially or completely. In addition, it is not ruled out that relations with a number of Chinese companies that buy agricultural products from Ukraine and reorient them to the Russian market are not ruled out. The option of introducing retaliatory sanctions is also not excluded.
However, in general, as the Chinese newspaper writes, China and Ukraine will maintain economic cooperation, despite the difficulties that have arisen.
Sanctions are just a special unpleasant case of economic cooperation between China and Ukraine, they do not affect other partnership projects and cannot change the general trend of bilateral economic cooperation.
- summarizes the author.