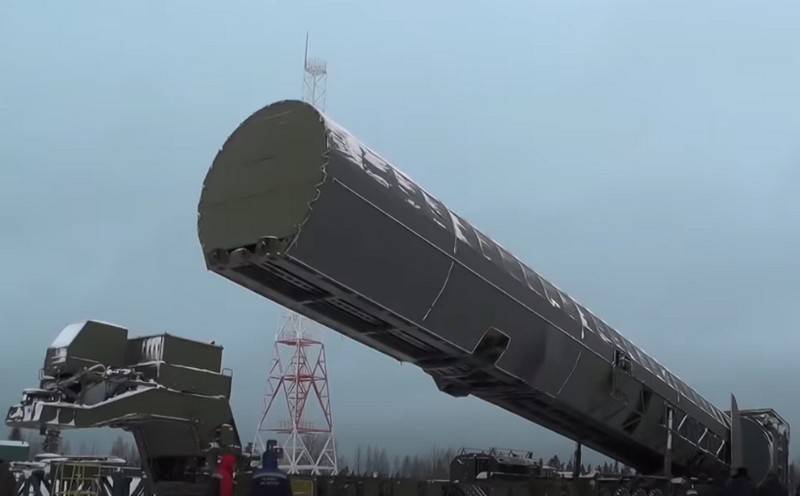 The Ministry of Defense has launched the construction of an infrastructure for flight tests of the Sarmat heavy intercontinental ballistic missile; work is underway on the territory of the Krasnoyarsk Territory.
According to the plans of the military department, the facility will be built near the village of Severo-Yeniseisky, Krasnoyarsk Territory. Construction is carried out by the Main Military Construction Directorate No. 14, which specializes in the construction of strategic facilities.
The first phase, which provides for the deforestation of a vast area and the laying of dirt roads, should be ready by April this year. The work is planned to be fully completed by the end of 2022, they write
"News"
.
According to military experts, the Ministry of Defense intends to build a trajectory measurement point in Severo-Yeniseisk, equipped with radars and optical observation devices, since the missiles are flying over the village, launched during tests from the Dombarovsky area of ​​the Orenburg region at the Kura test site in Kamchatka.
Prior to this, tests of the "Sarmat" were carried out at the Plesetsk cosmodrome and were limited to three drop launches.
Earlier, the Ministry of Defense stated that the end of flight design tests of the new Sarmat ICBM was set in 2021. In the same year, the industry will have to master the serial production of a new
weapons
and related systems. The deployment of the Sarmat ICBM on combat duty of the Strategic Missile Forces is scheduled for 2022.
The RS-28 "Sarmat" ICBMs are being prepared to replace the world's most powerful silo-based ICBMs, the RS-20V "Voevoda" (NATO - SS-18 "Satan"); the missile will become the carrier of the Avangard hypersonic blocks. The first complexes will enter service with the Uzhursky and Dombarovsky missile formations.