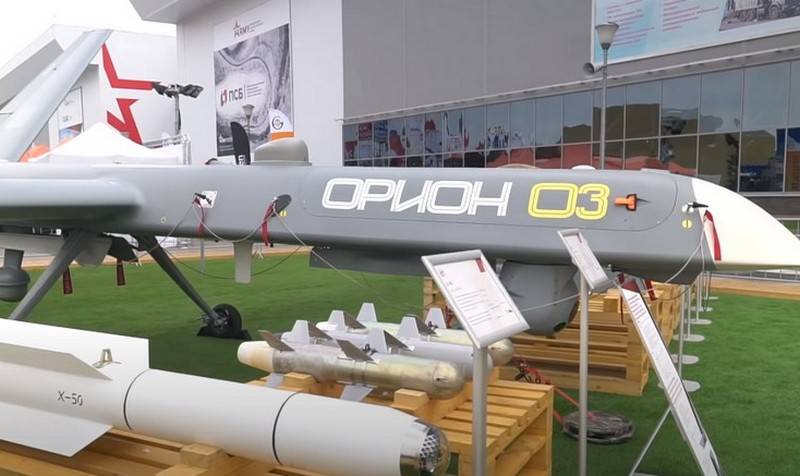 A line of domestic piston engines designed for installation on Russian-made unmanned aerial vehicles will appear in the mid-2020s. About this in an interview
RIA News
said the general director of the Central Institute of Aviation Motors (TsIAM) named after P.I. Baranova Mikhail Gordin.
According to him, work on the creation of Russian piston engines is underway, the technical requirements for them have been determined by the Ministry of Industry and Trade. A number of domestic engines of various capacities will be created within five years.
(...) I am sure that in five years there will be standard domestic piston engines of various capacities - 50 "horses", 80, 150, 200, 500, on the basis of which drones can be built in the interests of the Ministry of Defense
- explained Gordin, adding that he does not consider the lack of Russian aircraft engines to be the main reason that the attack drones have not yet gone into mass production.
In his opinion, there is no catastrophic lag behind other countries in the creation of shock drones, Russia will soon switch to the serial production of domestic drones.
(...) It is much easier to catch up and overtake than to run ahead. (...) Based on the experience of others, we can make our own better. In terms of propulsion technologies, there is no catastrophic lag. Everything is solvable
- added Gordin.
At present, Russia is developing or has already created the Orion, Korsar, Okhotnik, Thunder, and Altius attack drones. Of these, the first contract for serial production has been signed only for Orion, all other drones are at various stages of development. One of the main requirements for domestic drones from the Ministry of Defense is the maximum share of Russian components.