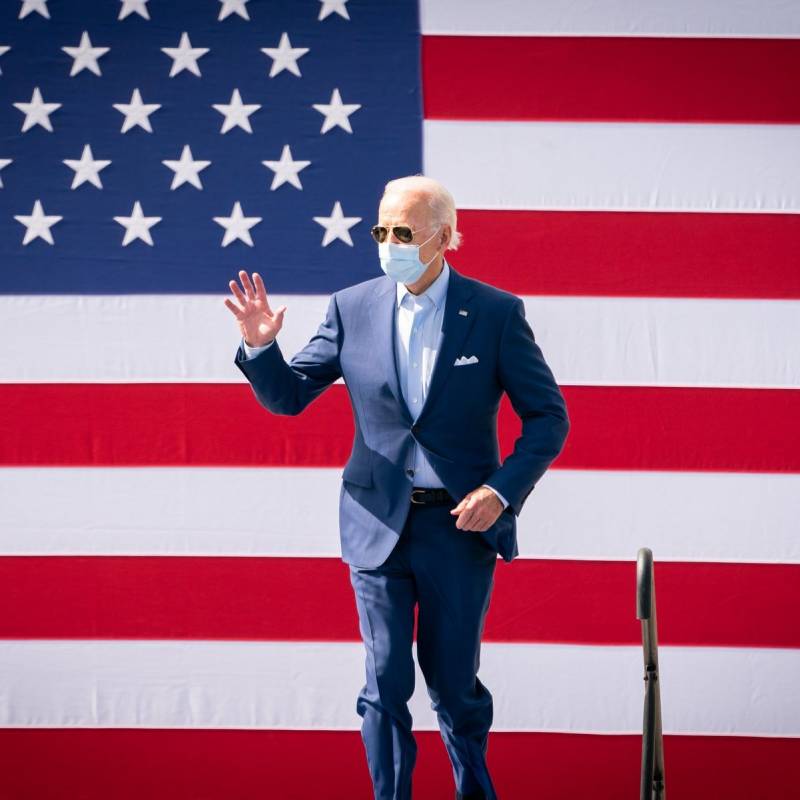 US President Joe Biden delivered the first major foreign policy speech as US President at the State Department. As expected, Biden's speech was more revanchist and even threatening. She was replete with statements that the United States will definitely "force" someone to do specific things in their own interests. A significant part of the speech of the 46th President of the United States was devoted to Russia.
Speaking to US foreign policy officials, Biden announced that he would "make Russia pay."
According to Biden, in a telephone conversation with Vladimir Putin, he "made it clear, unlike his predecessor, that the days when the United States surrendered to Russian aggression, to cyber attacks, interference in elections and poisoning of its citizens are gone."
Joe Biden claims that he told Putin that "the United States is ready to constantly defend the interests of the American people."
Apparently, somewhere in the intervals between statements about "Russian aggression" and "poisoning", Biden still found a "minute" to discuss with the Russian President the issue of extending the START Treaty ...
Speaking at the State Department, Biden added that the effectiveness of US actions in relation to Russia "will be higher if such work is carried out jointly with the main partners and allies."
Biden also spoke about Navalny, as well as about the protests in the Russian Federation. Forgetting that just a couple of weeks ago the American protesters were considered by the Democratic Party to be "internal terrorists", Joe Biden said that Russia "is trying to suppress freedom of assembly." And, for obvious reasons, there was no journalist who would ask the 46th President of the United States, what then to call the situation with "freedom of assembly" in America itself and in allied European countries, where not only rubber truncheons are used, but also rubber bullets, water cannons, tear gas, where people are simply run over by police cars, where the police gasses small children during arrest.