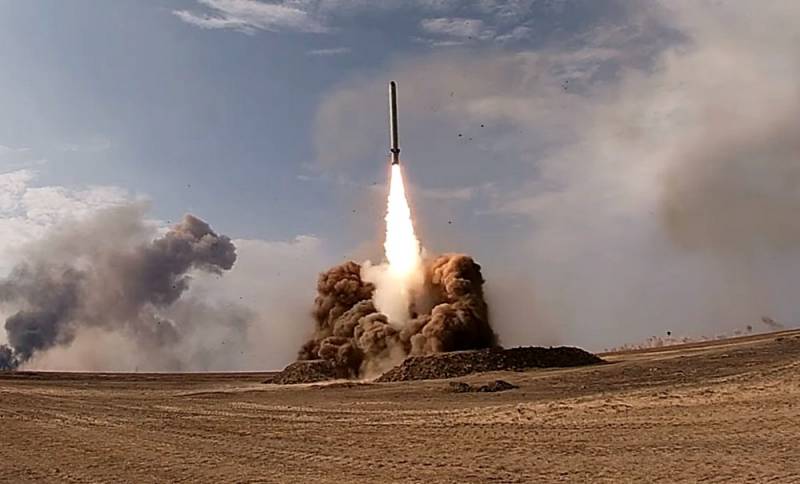 The extension of the START treaty between Washington and Moscow for five years should play into the hands of Beijing, as it will have time until 2026 to build up its nuclear potential and, with an increased arsenal of deployed warheads, join the said agreement.
This opinion is voiced on the pages of the South China Morning Post. According to military experts and sources from China, currently "two nuclear giants" - the United States and the Russian Federation - own 90% of the warheads in the world. During the Cold War, the reserves of these countries amounted to 10 thousand units, then decreased to 5-6,5 thousand, START provides for their reduction to 1550 as the ultimate goal.
At the same time, according to analysts from the IISS, the PRC has 320 warheads. But a source close to the Chinese military claims that this stock has increased to 1000 units. in recent years, of which only less than 100 have been deployed. This is due to the fact that the Chinese leadership traditionally does not want to increase the burden of maintenance costs for nuclear weapons, giving priority to the country's economic development.
Based on the fact that there are currently only about 100 [deployed] nuclear warheads in China, this is not enough to completely destroy all major US cities.
- said the Chinese expert Song Zhongping.
However, as Zhou Chenming points out, China's CJ-20 air-launched cruise missiles ("hitting" at 2 thousand km) only in 2018 acquired the ability to carry nuclear weapons. At the same time, the United States and Russia practically completed the formation of nuclear triads (ICBMs, navy, strategic bombers) in the early 1960s. In his words, the extension of strategic offensive arms gives Beijing an opportunity to adjust the course aimed at modernizing the strategic nuclear forces, placing appropriate accents.