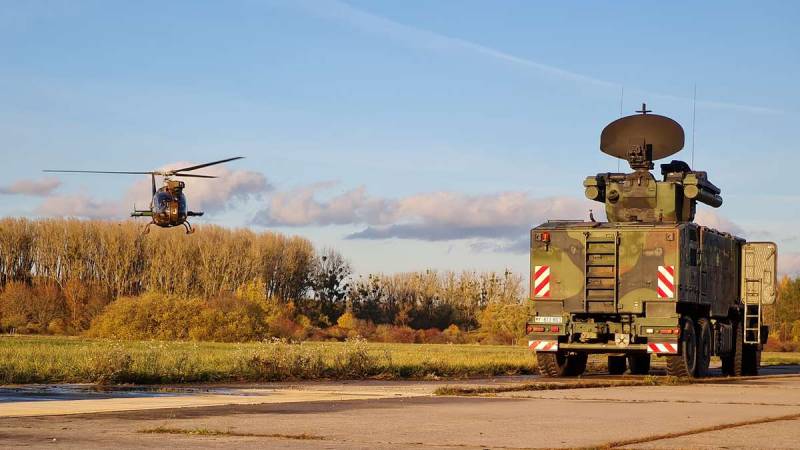 At the French Grostenkin airbase, combat operations were practiced
aviation
in conditions of electronic suppression. In addition to the hosts, American and German units, equipped with Tiger, Puma and Gazelle helicopters, as well as Mirage and Rafale fighters, which acted as attack vehicles, took part in the exercises.
The Bundeswehr brought the decommissioned air defense systems Roland, the USA - the TRTG and Smokey-SAM threat simulators to the maneuvers. TRTG simulated the Soviet SA-8 anti-aircraft missile system (Osa.)
The Roland air defense system has been in service since 1977 and was used mainly by the German and French armies. By 2007, the Bundeswehr removed them from service. As noted by a number of experts, conceptually and visually, the German air defense systems are close to the modern Russian Pantsir-S complexes. Therefore, it can be assumed that their active participation in maneuvers is designed to imitate the fight against the latter. Moreover, the Pantsir-S are one of the most numerous air defense systems in the ranks of a potential NATO adversary, that is, in the Russian troops.
Recall that recently there was information about the delivery to one of the American bases of the FRG ZRPK "Pantsir" captured in Libya.
Pilot training in the use of on-board self-defense equipment in electronic combat, combined with appropriate tactics, must be constantly developed and improved. In line with the motto: "Train to survive"
- noted in the Bundeswehr.