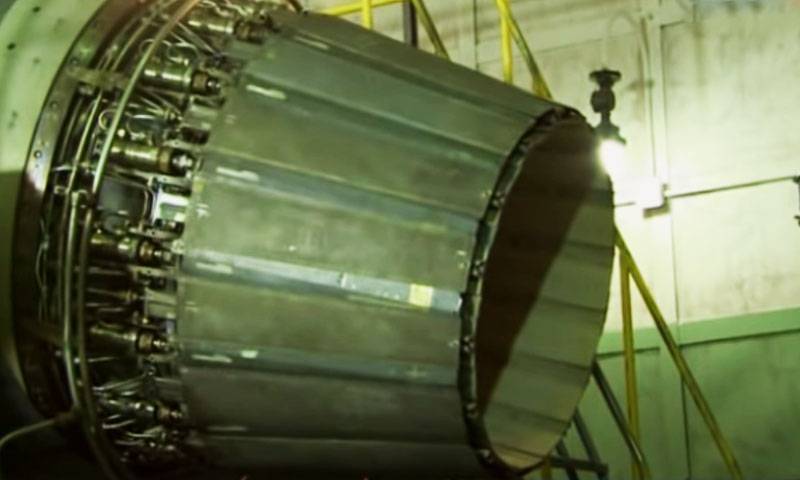 China continues to show problems with
aviation
engines that are planned to be used on the fifth generation fighters J-20 and J-31. We are talking about power plants WS-15. If in November 2019, publications began to appear in the Chinese media, in which it was asserted about a "breakthrough" in the creation of these engines, then the information vigor in this regard faded somewhat.
The reason, as it turns out, is the unresolved problem of a sharp drop in the thrust of the WS-15 engine when the temperature of the turbine of the power plant approaches the operating parameters. When the temperature exceeds 1350 degrees Celsius, the engine loses its thrust, and initially the loss reached 25 percent, which, for obvious reasons, is unacceptable for fighters claiming high maneuverability. In the end, it is also simply dangerous during the flight, because the pilot can lose control of the fighter.
Recently, the loss of thrust when the turbine reaches the operating temperature indicator has been reduced to about 18%. However, the Chinese engine builders have not been able to completely get rid of this problem. It is believed that one of the problems is associated with the alloy used, the optimal composition of which has already been tried to be selected several times, changing the original options. Another problem is the accumulation of fuel in the engine without its timely combustion.
In this regard, China does not hide the fact that they expect a demonstration in Russia of fifth-generation Su-57 fighters with engines of the so-called second stage. We are talking about "Product 30" - a by-pass turbojet engine with an afterburner. Ignition of fuel, as described in open sources, in a Russian engine is carried out directly when it enters the combustion chamber, equipped with a plasma ignition system with installation on injectors. This allows you to avoid various options for inefficient fuel combustion, which, as in the same Chinese ones, led to a final loss of thrust. At the same time, in the Russian engine of the second stage, the working temperature of the gases reaches 1800 degrees Celsius, and the thrust on the afterburner is 18 tons.
For China, the technology used by Russian engine builders is clearly important, and therefore there is a possibility that the PRC will nevertheless decide in the end to order a limited batch of Su-57 with engines developed under the Product 30 program. Thus, the WS-15's thrust loss issues are forcing China to pay special attention to the second stage engines for Russian fighters.
Chinese military experts point out that just such an option for importing the Su-57 would be acceptable. This is how Chinese engine-building technologies are forged ...