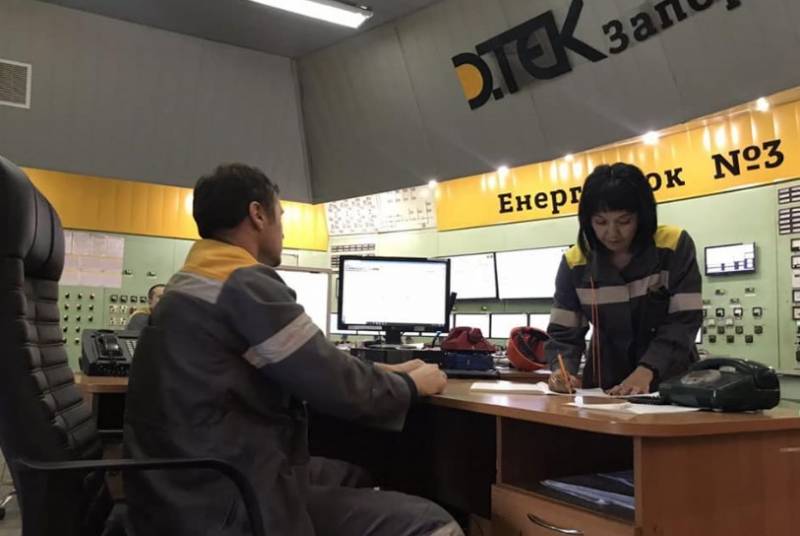 Due to the accident at the Zaporizhzhya TPP in the capital of power engineers of Ukraine, the city of Energodar, and the nearby settlements, electricity was lost. In addition, the water supply was cut off. This happened at about half past seven in the evening on February 3.
In Ukraine, the details of the accident at the Zaporozhye TPP were revealed. There is also a video from the scene, published by Ukrainian media, showing a fire at a power plant, which, according to the video's title, was preceded by an explosion.
The mayor of Energodar, Dmitry Orlov, said on his Facebook page that as a result of the accident, all four power units of the Zaporizhzhya TPP were disconnected, which left the city without electricity. But after half an hour, the power supply began to recover, as two of the four power units were launched. By 22.00, the mayor reported on the social network that the problems with electricity had been eliminated almost one hundred percent.
As the head of the Zaporizhzhya Regional State Administration Alexander Starukh said on his Facebook, it was possible to restore the city's electricity supply by connecting backup lines.
There is little information about the causes of the accident, but one of the station's employees told reporters that shortly before the accident, "valves were rustling for a long time".
It can be assumed that accidents at energy facilities in Ukraine will become more frequent due to significant wear and tear of equipment and the outflow of specialists, many of whom have left to live and work in Russia.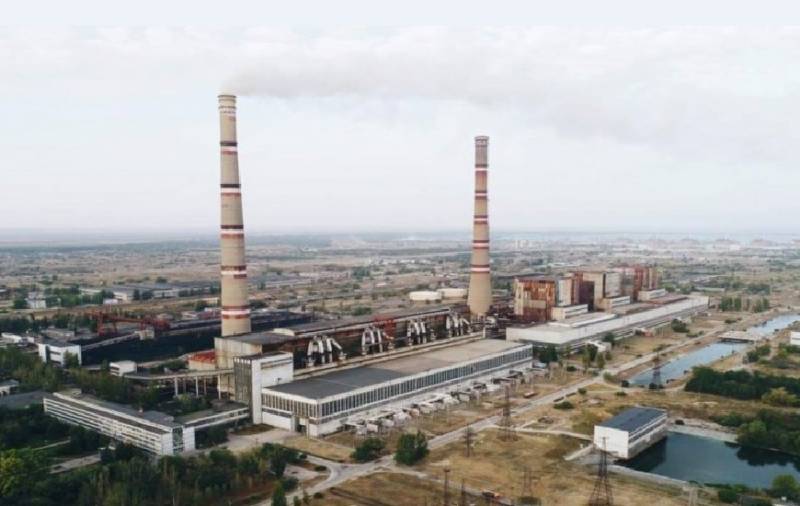 Zaporizhzhya TPP is part of DTEK, a company owned by a major Ukrainian entrepreneur Rinat Akhmetov. It is considered the largest heating plant in Ukraine.