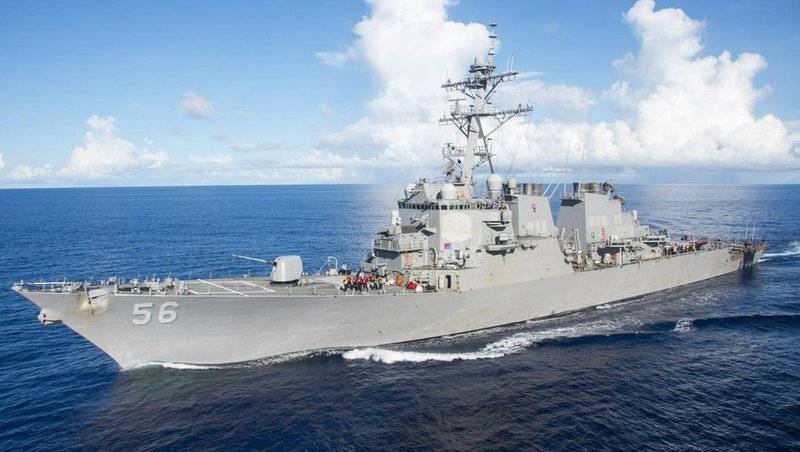 The United States once again sent a warship to the Taiwan Strait, separating mainland China and the island of Taiwan. As noted by CNN, this was the first passage of an American ship under the new US administration.
The URO destroyer USS John S. McCain passed through the Taiwan Strait despite repeated warnings from China, which considers Taiwan to be its inseparable part. In command of the 7th
fleet
The United States, based in Yokosuka, Japan, has traditionally stated that the American warship followed the strait "in accordance with international law," thereby demonstrating the United States' commitment to "free shipping."
It is noted that this is the first time an American warship has appeared in the Taiwan Strait under the new US President Joe Biden. Beijing reacts very painfully to the appearance of US ships in the Taiwan area, despite this, the US continues to take steps to increase tensions in relations between the two countries.
Under former US President Donald Trump, American ships were frequent guests in the Taiwan region, and the American administration itself strongly welcomed Taipei's purchases of American weapons.
Whether Biden will stick to Trump's China policy remains to be seen. However, since the inauguration of the new president, the American AUG has already entered the South China Sea and an American destroyer has appeared in the Taiwan region.