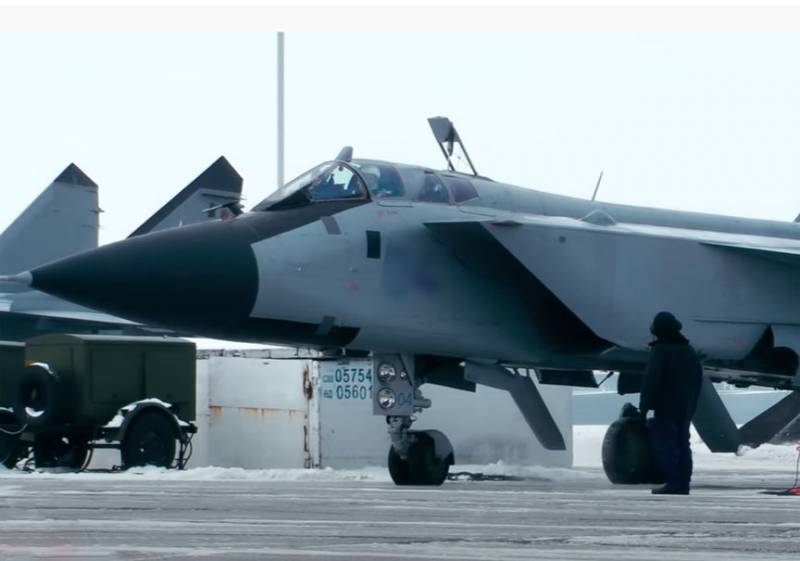 The Polish media published a material in which a kind of assessment is made of statements about the creation of a promising long-range interceptor MiG-41 within the framework of the PAK DP project. Polish columnist Grzegorz Janiszewski decided to share his thoughts on this matter.
His material points to the impressive sounded characteristics of a promising interceptor being developed for the Russian Aerospace Forces, but adds that so far all this is only on paper.
From an article in Do Rzeczy:
Indeed, on paper, the parameters of a combat vehicle look impressive. The speed is about 4,3, or even Mach 5, the practical ceiling is 50 kilometers, and the range is about 11 thousand kilometers. All this makes it difficult to compare it with currently used fighters. The MiG-41 could operate "at the edge of space," attacking enemy satellites orbiting the Earth in low orbits, and the high speed and long range would help protect Russia's vast airspace and even allow it to control the skies over the Arctic.
Grzegorz Janiszki notes that "an unmanned version of this interceptor was also announced in Russia."
At the same time, the Polish observer notes that information about the developments of the PAK DP is not new: the first statements on this matter were made in 2013.
Polish author:
Work on the MiG-41 is going very slowly. As in the case with the pompously announced concept of the new Russian strategic bomber of the PAK DA project in 2009.
According to Yanishsky, there are several reasons for "delaying the creation of the MiG-41". At the same time, the Polish author sees one of the main reasons as "the break in technological cooperation with Ukraine and the ensuing economic crisis." Yanishevsky argues that it is precisely because of the break in cooperation with Ukrainian companies that Russia "has problems with the creation of the MiG-41, and specifically - the creation of an aircraft engine of suitable parameters."
It is not entirely clear what problems with engines for the interceptor after the severing of ties with Ukraine are mentioned in the Polish press, given the fact that the engines, for example, for the MiG-31 - D-30F6 - were designed in Perm.
To amplify the effect that Mr. Janiszewski is trying to achieve in his article, he adds:
The presence of such aircraft as the MiG-31 or Tu-160 was one of the hallmarks of a world power. But now only memories remain from those times, and therefore we have to rely on the modernization of what has already been built.
But if Russia, according to the Polish author, has no signs of a world power, then why do the Polish authorities constantly declare about some kind of Russian threat? ..