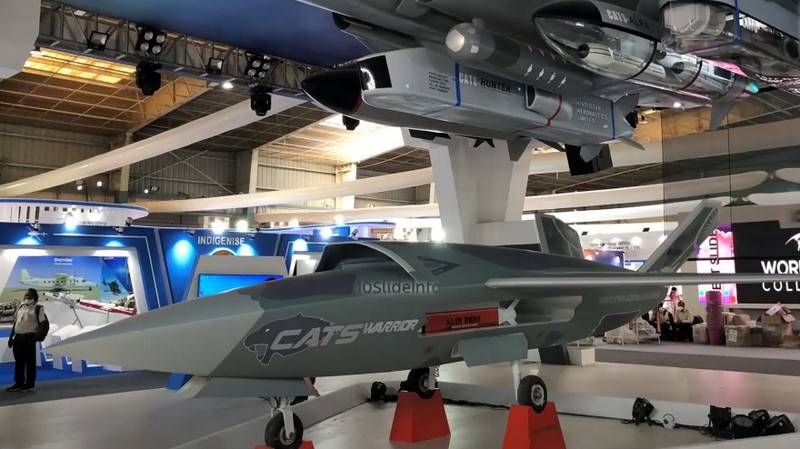 India intends to develop its own unmanned wingman. At the Aero India 2021 international aerospace exhibition in Bangalore, India, the Indian state aviation industry association Hindustan Aeronautics Limited (HAL) presented a full-size mockup of the Warrior unmanned aerial vehicle.
The unmanned wingman is being developed as part of the promising Combat Air Teaming System (CATS) program, its use is planned in conjunction with the Indian Tejas fighter, and the fighter will have to control several drones at once. It is also planned to use promising Indian fighters in conjunction with the drone.
The drone under development is relatively small, the declared maximum take-off weight is 1300 kg, the speed is about 850 km / h, the flight range is 800 km and the flight duration is 80 minutes. The total weight of the armament placed in the two inner compartments and under the wings is 250 kg. The armament includes air-to-air and air-to-ground missiles.
The device is made with stealth elements and resembles the American Kratos XQ-58 Valkyrie UAV, developed for the F-35 and F-22.
It is planned that the first stage of the CATS R&D program will be completed by 2024, after which work will begin on creating a prototype. The start of flight tests of a full-scale prototype is scheduled for approximately 2025-2026.