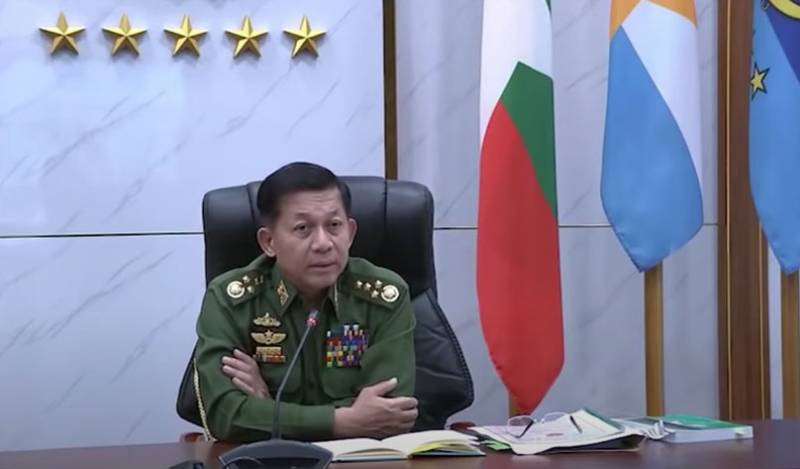 It is possible that Myanmar will become a place where the interests of Beijing and Washington clash. Indeed, for the United States, participation in resolving the situation in this country may be a good chance to restore its authority in the world, with which China is hardly ready to agree.
This is how Azim Ibrahim argues in an article published by the American magazine Foreign Policy. He believes that China may be behind the military coup in Myanmar.
The reason for the coup carried out by the military was the real or alleged falsification of the November elections in the country. The US press suspects Beijing may be involved in the coup. Ibrahim draws attention to the fact that the army started talking about the seizure of power after the meeting between the commander-in-chief of the Armed Forces of Myanmar, Senior General Min Aung Hline and the Minister of Foreign Affairs of the People's Republic of China, Wang I. The author suggests that the military decided on a coup, counting on the support of their actions from Beijing.
They hope that even if initially China did not sympathize with the rebellious generals of Myanmar, then after Washington supports the ousted civilian authorities, Beijing will have to act on the opposite side, that is, to provide assistance to the military. And for this, China has ample opportunities. For example, he, with the right to veto, is able to block the UN decision to condemn the coup. He can also expand economic cooperation with Myanmar, easing the effect of US sanctions if the US decides to impose them.
On the other hand, Beijing's support for the military would be illogical, since it had previously demonstrated its positive attitude towards the civilian government of Aung San Suu Kyi. This could mean that after the generals come to power, Myanmar will find itself in international isolation.
It is difficult to predict how China will behave in relation to the situation in Myanmar.