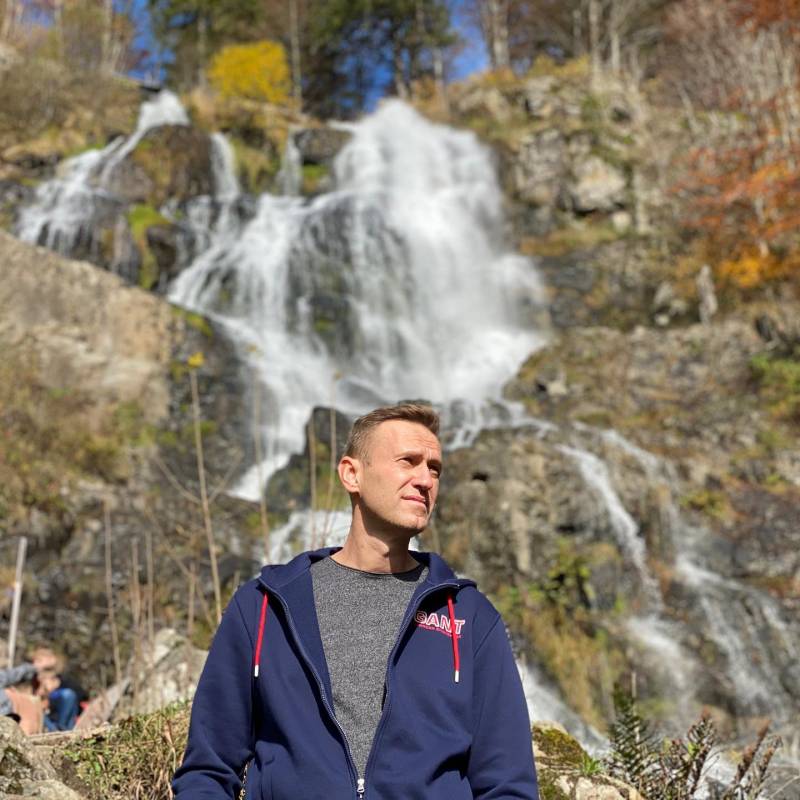 The Ukrainian press is discussing the sanctions announced by the West against Russia in the Navalny case. Earlier, the heads and representatives of political elites of a number of European states, including French President Emmanuel Macron, spoke with words of condemnation against the Russian judicial system. Macron even switched to Russian for the sake of such an occasion, tweeting that he called for the "immediate release of Navalny."
It also became known about the impending American sanctions against the Russian Federation for the same reason. The Ukrainian authorities once again decided to play along with their Western colleagues and also spoke out against the decision of the Russian court to replace Navalny's suspended sentence with a real one. In particular, Navalny called for the release of Dmitry Kuleb, who is the head of the Ukrainian foreign policy department.
At the same time, the Ukrainian media called for a more restrained assessment of the situation with Navalny. A number of Ukrainian publications have published materials that say that "Navalny has not shown himself as a politician who supports Ukraine." One of the statements in the Ukrainian press:
On the status of Crimea, Navalny spoke in a very vague manner, which suggests the conclusion that, being the head of state, he will not give Crimea to Ukraine.
It is noteworthy that the aforementioned Kuleba himself urged the Ukrainians "not to be enchanted by Navalny" and recalled his phrase that "Crimea is not a sandwich with sausage to pass it back and forth."
Kuleba:
If Navalny leads Russia, he will have to return Crimea to Ukraine. If he calls the peninsula a "sandwich", it means that he will have to return this "sandwich", moreover, fresh and not bitten. And also have to apologize to Ukraine for the aggression.
These words were picked up by the former Ukrainian Foreign Minister Pavel Klimkin, saying that Navalny is "not only not a pro-Ukrainian person, but a person not even neutral towards Ukraine."
Recall that the court ruled to send Alexei Navalny to a general regime colony. There he must spend about 2 years 8 months. If he spends all this time in the colony, then he will be released exactly in time for the presidential "race" of 2024. At the same time, Navalny himself will not be able to participate in the elections as a person with a criminal record, but experts believe that anti-Russian forces may once again take advantage of the situation to destabilize the situation before the elections.