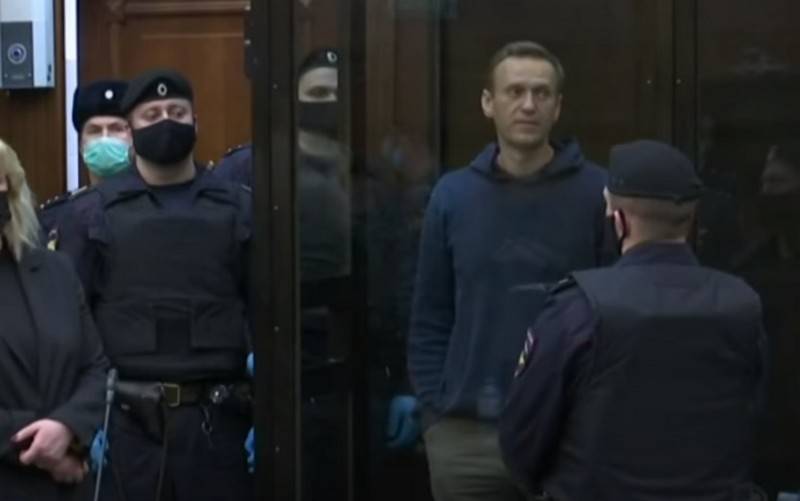 The United States intends to impose sanctions against Russia in the case of opposition leader Alexei Navalny. The corresponding bill has already entered the US Congress.
A group of senators representing both Democrats and Republicans have introduced a bill proposing to punish Russia for "malicious activity." It is noted that this document has been submitted for the second time, the first time it was submitted for consideration in September last year. Basically, it repeats last year, but several points have been added.
According to the new bill, the Joe Biden administration will have to determine whether Russia used chemical or biological
weapon
... If such facts are established, it is proposed to impose sanctions against Russian citizens involved in violation of international law.
In addition, within 90 days after the entry into force of the bill, the US President must submit a report indicating the persons involved in the poisoning of Navalny. These persons will be sanctioned in accordance with the "Magnitsky Act".
By the same bill, the head of the State Department and the director of the US National Intelligence Service are invited to submit a report to Congress within 180 days, indicating the persons involved in the murder of Russian opposition leader Boris Nemtsov. All those involved in this case will also be subject to sanctions.
American senators and Russian President Vladimir Putin did not pass by. They demand to draw up a report on the assets of the head of the Russian state and his inner circle. Probably, the arrest and sanctions will be imposed.
Meanwhile, the Joe Biden administration said that the unilateral sanctions imposed by the United States against Russia do not give the effect that Washington wants to see. It is noted that the possibilities of new sanctions against Russia are largely exhausted.