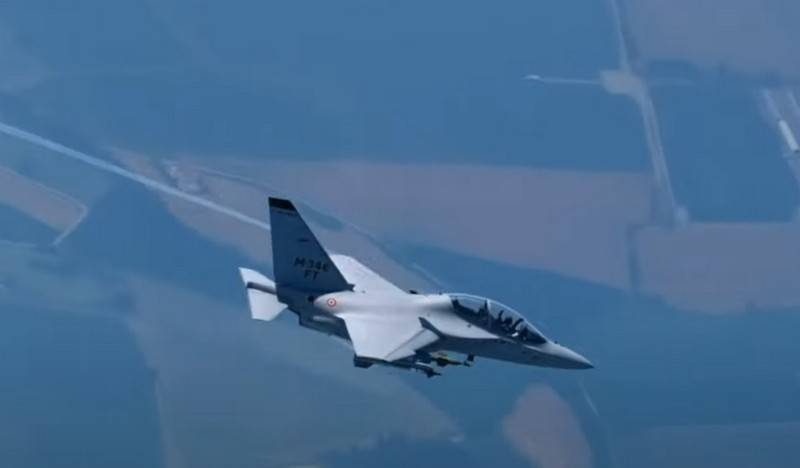 Among the advanced equipment possessed by the Leonardo M-346FA light combat aircraft, there is one that deserves special attention - a complex that provides low visibility of the vehicle.
M-346FA is able to deceive the "eyes" [surveillance system] of the enemy
- noted on Blog Before Flight pages.
As indicated, this complex can significantly reduce the cross-section of the aircraft's radar (RCS), which "gives it unique advantages":
Thanks to this kit, developed by [Italian company] Leonardo, the RCS M-346 is reduced fifty times.
Front-line aircraft are usually equipped with such systems, as this allows them to "escape the eyes of the enemy on the battlefield." As reported in the Western press, low RCS helps create stealth aircraft such as the F-22 and F-35.
It is noted that the complex is easily installed and dismantled from the machine. It is said to be the result of careful research and testing carried out by Leonardo in creating the aerodynamic shape of the aircraft, especially in the front, including the air intakes.
This demonstrates that the M-346FA was created as a fighter with all the capabilities typical of modern combat aircraft of the 30-ton class [...] Currently there is no other light combat aircraft in the world that can be less visible to the enemy than the M-346FA
- noted in the publication.
The M-346 is a Russian-Italian product. However, in the future, the paths of the creators of the machine diverged, in the Russian Federation it received the designation Yak-130, which is used as a training aircraft. Italian developers present their analogue of the Yak-130 as a multifunctional vehicle capable of effectively showing itself on the battlefield.