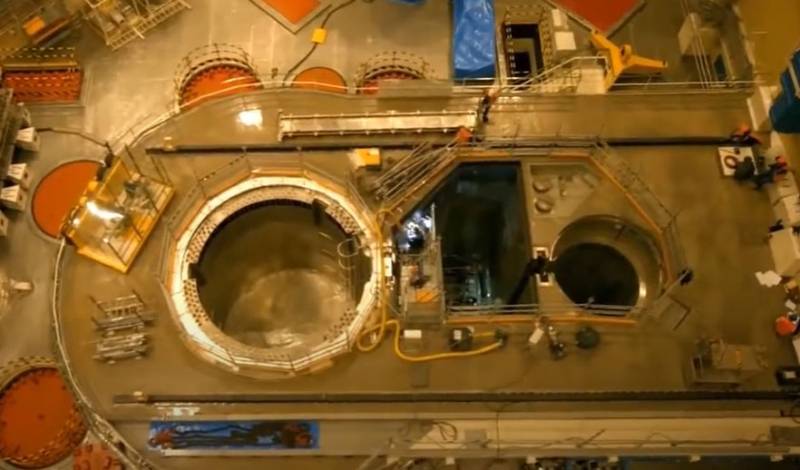 The Polish authorities, which in recent years, together with their Lithuanian colleagues, were indignant about the "danger of building a nuclear power plant in Belarus", have now announced that they are ready to develop their own nuclear energy. According to the Polish media, in connection with the problems that await the Polish coal industry against the background of requirements from the EU for environmental friendliness, Warsaw is considering the possibility of building six nuclear power units at once.
To begin with, it should be noted that at one time they began to build a nuclear power plant on the territory of Poland. This is the Zarnowiec nuclear power plant located not far from Gdansk. The design capacity of the nuclear power plant, which Soviet specialists helped the Poles to build, was estimated at 1860 MW. The construction of the Zharnovets NPP began in 1983, with plans to use VVER-440 reactors. However, in 1990, construction was stopped. The official reason for the termination of construction was called "negative impact on the environment."
Now, apparently, the Polish authorities are going to pay less attention to the environment, and therefore the new project "Energy Policy of Poland 2040" talks about plans for the development of nuclear energy with the construction of 6 power units at 4 sites.
Polish Minister of Climate and Environment Michal Kurtyk:
We will probably start building the first nuclear power plant in Pomerania.
Meanwhile, the newspaper Polityka Energetyczna indicates that the construction of the 1st power unit of the Polish nuclear power plant is planned to begin before 2026. And the total capacity of Polish nuclear power plants is planned to be increased to 2043-6 GW by 9.
The same publication stated that the construction of a nuclear power plant in Pomerania "can be completed by about 70 percent by the efforts of exclusively Polish companies." However, it is added that they will cooperate with some research centers. What specific centers in question are not reported, just as it is not reported which reactors are going to be installed at promising nuclear power plants Warsaw.