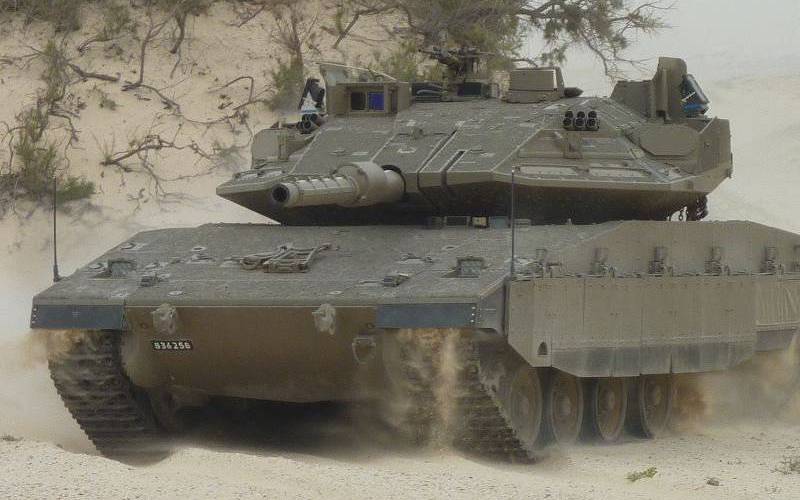 Israel has modernized the Trophy active protection complex (KAZ). As reported by Jane's with reference to the message of the Rafael company, the upgraded version of the complex received an electro-optical all-round view system.
As the vice-president of the Israeli company Michael Lurie explained, the system received a number of new sensors that significantly improve the operation of the complex "in a number of parameters." The new complex is already being supplied to the Israel Defense Forces (IDF) for installation on
Tanks
Merkava Mk 4 and Namer heavy armored personnel carriers. The previously delivered systems will be upgraded to the level of the new complex.
In addition, Israel has already offered the United States to upgrade the Trophy complexes supplied to equip the M1 Abrams tanks of the American army. Rafael announced the completion of the contract for the supply of active protection systems in the United States in early January this year.
It is emphasized that the company is constantly working to improve the Trophy active protection system.
The KAZ Trophy in its previous form has an Elta EL / M-2133 detecting radar with four fixed antennas with a HEADLIGHT, and two rotary launchers that fire buckshot fragmentation shots to destroy incoming anti-tank ammunition.
The complex is designed to destroy relatively low-speed RPG grenades and ATGM missiles and is not capable of hitting sub-caliber shells and high-speed ATGMs. Like other modern protection systems installed on a tank, Trophy imposes serious restrictions on the presence of infantry near a combat vehicle.