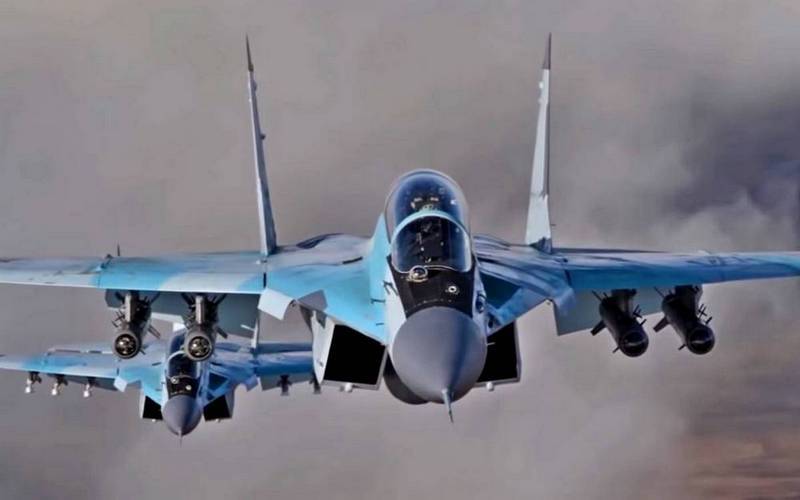 Russia and India have reached a preliminary agreement on the joint production of the MiG-35 fighter. This was announced by the Deputy Head of the Federal Service for Military-Technical Cooperation (FSMTC) of Russia Vladimir Drozhzhov.
According to the deputy director of the FSMTC, if the Russian MiG-35 fighter wins the tender for the supply of 114 new aircraft, India is ready for joint production of fighters at the enterprises of the Hindustan Aeronautics Limited (HAL) corporation.
A preliminary agreement has been reached with the Indian corporation HAL on joint participation in the project
- said Drozhzhov, adding that it was up to the Indian Ministry of Defense, which should choose the Russian fighter.
According to him, a corresponding proposal was sent to the Indian side, Indian pilots conducted test flights on the MiG-35. The Indian Air Force should decide on the final choice of fighter by April-May of this year.
Also, the Hindustan Aeronautics Limited (HAL) corporation expressed its readiness to start production of the Russian military transport aircraft Il-112V if this aircraft is chosen by the Indian military.
Indian partners are showing interest in the Il-112V aircraft. Indian corporation HAL is ready to organize its production at its enterprises. Decision for the Ministry of Defense of the Republic of India
- reported in the FSMTC.