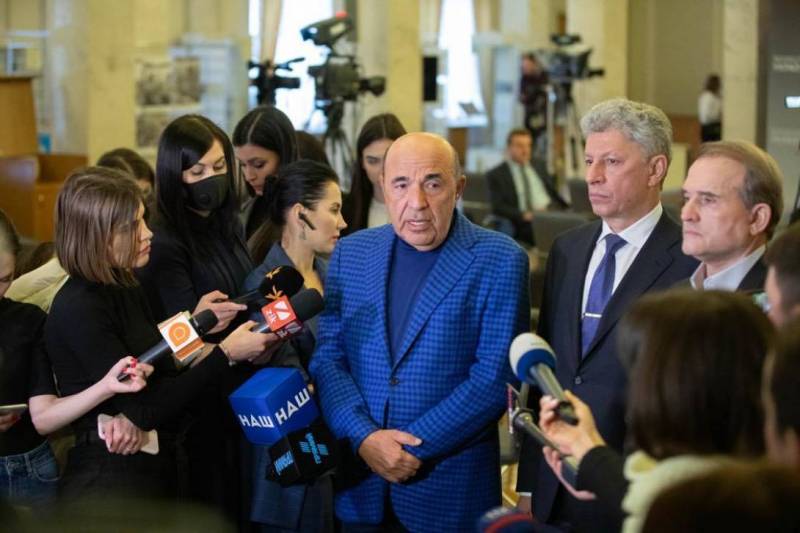 The Ukrainian opposition has initiated impeachment proceedings against President Volodymyr Zelenskyy. The reason for this was the sanctions he imposed on three TV channels, which now broadcast only through YouTube.
This was stated at a meeting of the Verkhovna Rada by one of the leaders of the political movement "Opposition Platform - For Life" (OLLP) Vadim Rabinovich.
Rabinovich called the actions of the president a mockery of voters and the country.
Today you struck at the heart of democracy, freedom of speech, the existence of a democratic independent Ukraine under threat. Remember, you will not shut the mouth of either our party or our million voters.
- the oppositionist turned to Volodymyr Zelenskyy, accusing the country's president of fascism.
According to the Ukrainian portal vesti.ua, the deputy of the PLOI Igor Kiva, representatives of his faction are ready to strike back at Zelensky today and block the tribune of the Verkhovna Rada.
First of all, we will now make a decision and, believe me, if necessary, we will block not only the rostrum, but also at home and the President's Office. The people of Ukraine will block, and we will take part.
Kiva threatened.
Earlier, Ukrainian President Volodymyr Zelenskyy imposed sanctions against the TV channels 112 Ukraine, ZIK and NewsOne, owned by Taras Kozak. The sanctions measures include blocking the broadcasting of channels, hindering commercial activities and withdrawing funds abroad, revoking licenses and other restrictions.