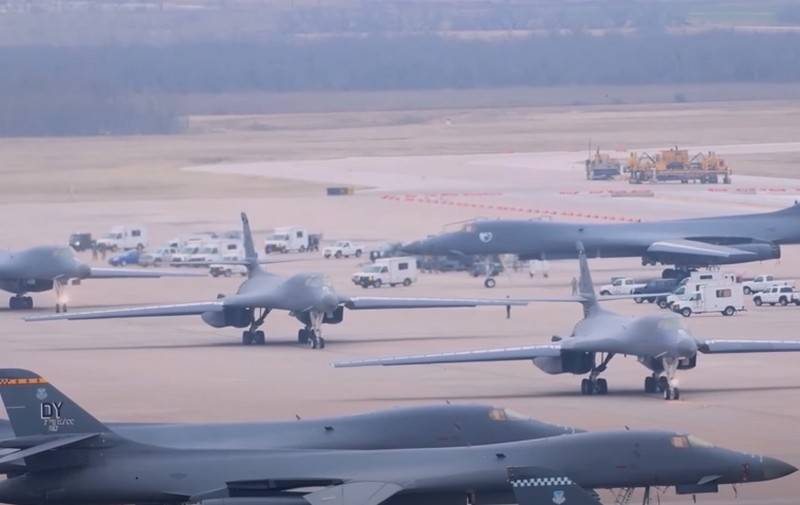 The United States will deploy B-1B Lancer strategic bombers in Norway. According to The Drive, the task of American bombers will be Russia and the Arctic.
According to the newspaper, in the near future the US Air Force will transfer an unnamed number of B-1В Lancer bombers from US territory to the Norwegian Orland airbase to "strengthen collective security." The main task of the redeployment of aircraft is called the desire of the United States, together with its NATO allies, "to work on the northwestern borders of Russia" and "to operate in the Far North."
We value the strong partnership we have with Norway and look forward to future opportunities to strengthen our collective defense
- said on this occasion the commander of the US Air Force in Europe and Africa Jeffy Harrigian.
It is noted that Orland airbase is located about 300 miles (more than 480 km) from the Arctic Circle, and the fifth generation F-35 Lightning II fighters of the Royal Norwegian Air Force are deployed there. Also, the airfield is the temporary placement of the American E-3 Sentry AWACS aircraft stationed in Germany.
Earlier, the Russian Ministry of Defense announced the increased frequency of flights of American strategic bombers near Russian borders. According to the military department, the US Air Force is studying the future theater of war. The United States and its NATO partners pay special attention to the Crimea, Kaliningrad and, more recently, the Arctic direction.
According to experts, building up
aviation
component in the Arctic region, the United States is trying to compensate for the lack of an icebreaker
fleet
and surface ships capable of operating in northern latitudes.