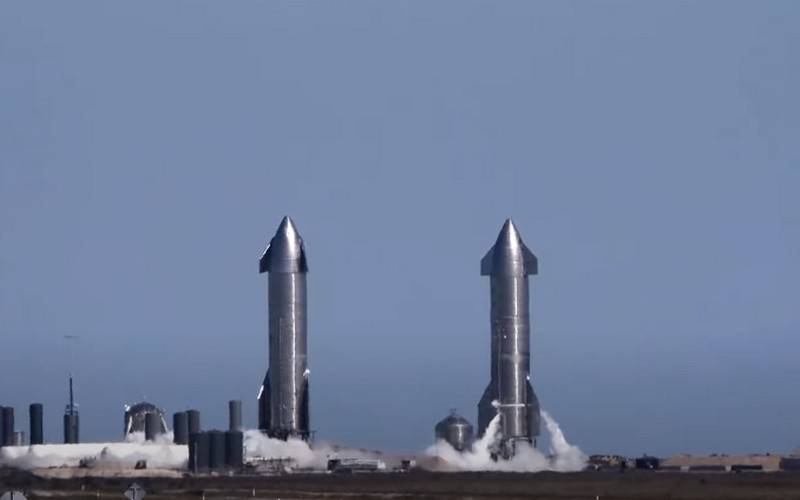 Another prototype of SpaceX's Starship SN9 spacecraft exploded on landing after performing a test flight. The head of the company, Elon Musk, called the tests successful.
SpaceX has conducted regular flight tests of a prototype manned spacecraft Starship SN9 at the company's test site in the Boca Chica region of Texas. The ship lifted off the ground and rose to an altitude of 10 km. In the air, engine shutdown, aerodynamic braking, engine restart to return to a vertical position and landing were practiced. However, upon landing, the ship could not be returned to an upright position and it crashed.
(...) it was a great flight, just needs a little work on the landing
- said Chief Integration Engineer SpaceX John Insprucker.
Note that SN9 repeated the fate of SN8, which took off on December 9 last year. Then the prototype reached an altitude of 12,5 km, but also crashed during landing due to the failure of one of the engines.
Earlier, Elon Musk said that he is planning the first test flight in low-earth orbit of the Starship spacecraft in 2021.
In the final version, Starship will have a height of almost 50 meters, and its mass with a full load of fuel is 1400 tons. Equipped with 37 Raptor engines, it will be able to launch up to 150 tons of load into orbit or transport up to 100 people.
The Starship spacecraft is set to become the largest and most cargo-carrying manned spacecraft in
stories
. The main purpose of this ship is to deliver colonists to the moon and Mars. In the Starship Super Heavy version, it will be more powerful and heavier than the NASA Saturn V rocket, which delivered the Apollo astronauts to the moon.