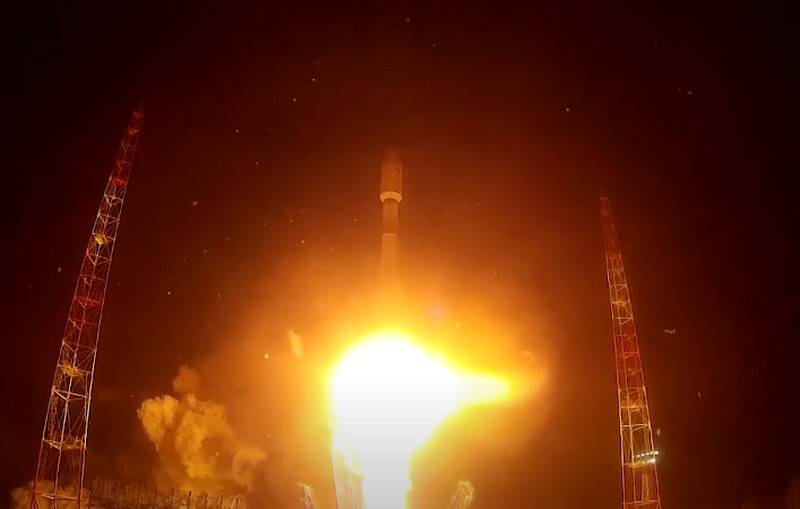 The Ministry of Defense has successfully launched a military satellite into orbit. The spacecraft was adopted for control of ground-based aerospace assets, the press service of the military department reports.
The launch of the Soyuz-2.1b carrier rocket was carried out by a combat crew of the Space Forces of the Aerospace Forces, the launch took place at 23:45 Moscow time. time. from the Plesetsk cosmodrome, after a set time, the rocket put the satellite into the calculated orbit. The launch of the rocket and the launch of the satellite into orbit took place in the normal mode.
The spacecraft launched in the interests of the Ministry of Defense of Russia from the state test cosmodrome of the Ministry of Defense of the Russian Federation (the Plesetsk cosmodrome) in the Arkhangelsk region was launched at the estimated time into the target orbit and accepted for control of ground assets of the space forces of the Aerospace Forces
- said in a statement.
A stable telemetric connection has been established and maintained with the spacecraft; its onboard systems are functioning normally. The satellite has been assigned the serial number "Cosmos-2549" and is included in the main catalog of space objects of the Russian space control system (SKKP).
The launch of the satellite was commented on by the head of Roscosmos Dmitry Rogozin, who made a corresponding entry on Facebook.
The launch of Soyuz-2.1b with a military satellite from the Plesetsk cosmodrome took place. Everything is regular
- He wrote.
It is noted that this is the first launch of Soyuz-2 from the Plesetsk cosmodrome this year, the previous launch was carried out on December 3, 2020.