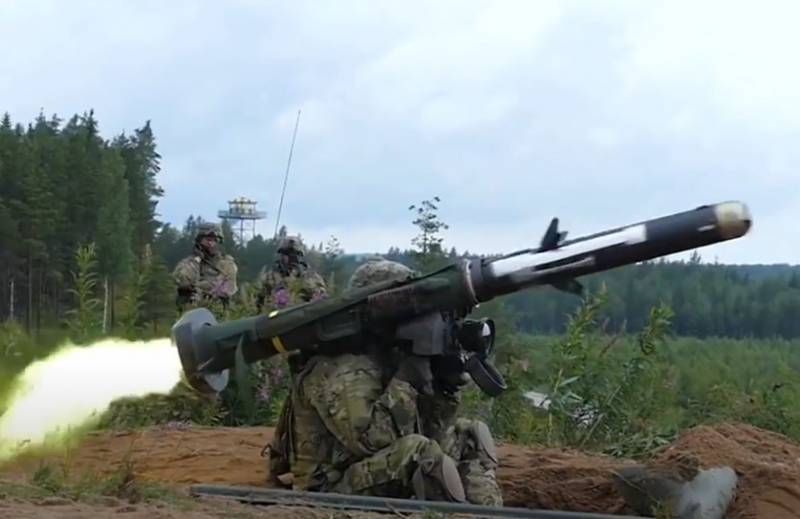 The Armed Forces of Ukraine continue to train servicemen-operators of Javelin anti-tank missile systems. Recall that such complexes arrived in Ukraine several years ago after numerous requests to the Pentagon from the Ukrainian authorities.
Initially, the Javelin ATGM was in the Donbass, but then they were moved to the Yavoriv training ground in the Lviv region. There are trainings of Ukrainian military personnel.
The Ministry of Defense of Ukraine reports that the preparation is taking place on the basis of the "International Peacekeeping Center of the Hetman Sagaidachny National Academy". This name, where the term "peacekeeping" is present, frankly, does not fit well with the use of the American FGM-148 Javelin, as well as the hetman's name.
In the summary of the military department of Ukraine it is indicated that "up to half of the future operators of the Javelin ATGM are women." At the same time, training is carried out by American servicemen who are deployed at the Yavoriv training ground in the format of the so-called "multinational training group" JMTG-U. Recall that there are also servicemen from some other NATO countries - Canada and Britain.
Lieutenant Colonel of the "peacekeeping center" Nikolay Khanas:
One of the main goals is to familiarize the military personnel of the Armed Forces of Ukraine with modern anti-tank systems, with its practical application.
At the moment, 8 Ukrainian instructors and at least 60 operators of the American-made Javelin anti-tank complex have been trained at the center.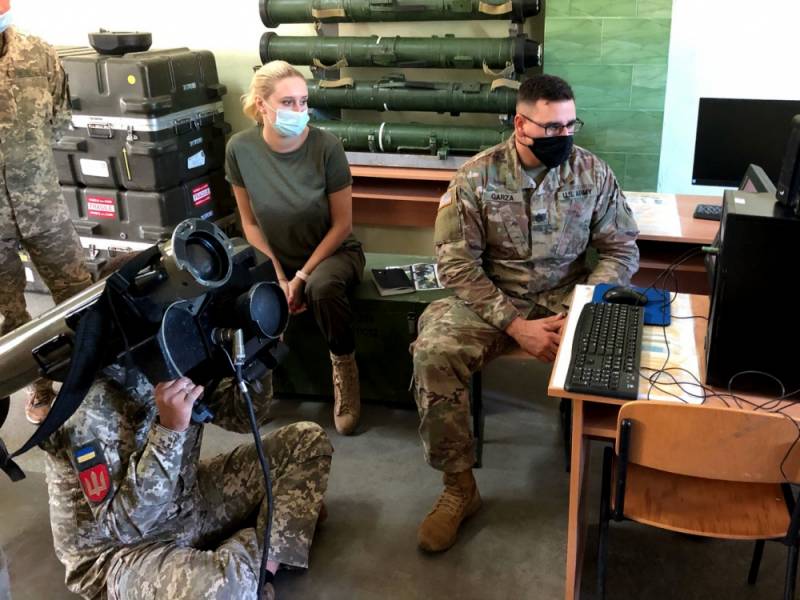 Part of the training takes place electronically in special classrooms, where future operators are seated on the floor with an ATGM in their hands.