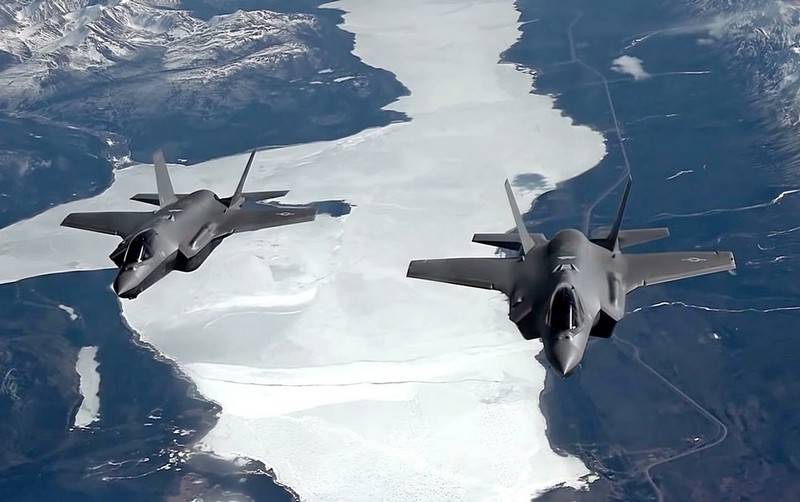 During the Red Flag exercise, the United States Air Force, Royal Air Force and Royal Australian Air Force managed to "break" the air defense network of a potential enemy. The main "work" was done by the F-35, according to a Popular Mechanics article on the fifth-generation American fighter jet.
The publication described the course of the exercise, in which both the fourth generation fighters F-16, F-15 and Typhoon, and the fifth - F-22 and F-35 took part. Actions
aviation
the three countries coordinated the E-8 Joint Surveillance Target Attack Radar System (Joint STARS) combat control and targeting aircraft.
During the maneuvers, fourth-generation fighters played the main role, and the F-35 conducted covert surveillance. The enemy was portrayed by American aircraft in Russian livery.
(...) enemy fighters in Russian Su-30 livery began to approach
- writes the edition.
The publication does not report what actions the planes took, but emphasizes that in the end the coalition planes won, and the main role was played by the F-35 fighter, which managed to overcome the advanced air defense system, which is understood as the Russian one, judging by the coloring of the "enemy".
Ultimately, the F-35 was victorious, breaking one of the world's most advanced air defense networks and transmitting data to missile-powered fighters such as the F-16.
- adds the edition.
The author of the article recalls that the main advantage of the F-35 is computing power, not speed and weapons. To date, the main problems with the fifth generation fighter are associated with its high cost and software, but over time this will all be fixed.