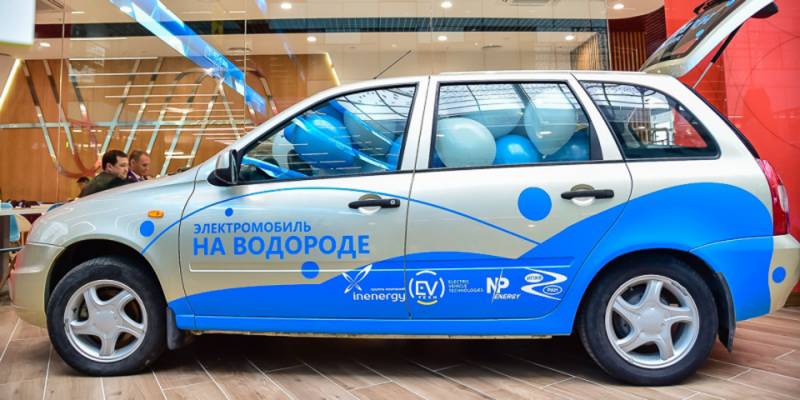 My previous
article
the use of hydrogen as the fuel of the future was written two years ago. Many in the comments then were skeptical about my predictions. Some joked, they say, all this is science fiction, unrealizable "beautiful far away." Others feared the disaster of the American airship Hindenburg in May 1937.
But more than 80 years have passed since the tragedy at Lakehurst Air Base. Technologies and materials have changed, the level of safety of hydrogen use has increased by an order of magnitude. Each of us has at least once rode a gas-powered shuttle bus. Some have converted their cars with gas cylinders. And everyone is alive.
Indeed, in some ways, the skeptics were right, since the existing monopoly of hydrocarbon fuels, apparently, until recently, blocked all hydrogen projects. But the world does not stand still. And my forecasts for hydrogen energy began to come true, taking on real shape. And the conflict of interests of the hydrocarbon monopoly with hydrogen fuel has now been exhausted.
Over the past 15–20 years, the global hydrogen market has grown from USD 40 million to USD 12 billion. Bank of America predicts the hydrogen fuel industry will soon enter the $ 11 trillion market. Key player countries in this market: Canada, USA, China, EU, Japan, Korea.
In 2020, despite the coronavirus pandemic, a number of countries announced their plans to decarbonize, or "zero emissions" of carbon dioxide, by 2050. Their plans are to eliminate the use of coal, oil and gas, while hydrogen is a real alternative fuel for achieving 100% zero carbon.
It turned out that reducing emissions by 80% is difficult, but possible. But the significant high cost of eliminating the remaining 20% ​​became the "stumbling block" of all decarbonization programs.
Wood Mackenzie, an international energy research consultancy, has declared the 2020s "hydrogen decade." And Europe last July adopted the "EU Hydrogen Strategy". The so-called "2x40 GW Initiative" from the "Hydrogen Europe" association. By 2030, they plan to deploy 40-gigawatt electrolyzers producing green hydrogen, and they want to export the same amount of hydrogen from neighboring countries. Australia, Japan, China, Canada and several US states have also announced strategies to use hydrogen as a zero-emission fuel.
The leading countries in the production of hydrogen promise to increase its production 50 times within six years.
The newly formed international consortium of energy giants, Green Hydrogen Catapult, also plans to create a 2026-gigawatt production of green hydrogen by 25, while reducing its cost to $ 2 per kilogram. The consortium members are IPP ACWA Power from Saudi Arabia, offshore wind turbine developer Orsted, Chinese wind turbine manufacturer Envision and Italian gas company Snam.
From Bloomberg's Hydrogen Economy Outlook:
"In 2050, 24% of the world's energy needs will be covered by hydrogen, and its price will drop to the level of today's gas prices."
In other words, the consumption of hydrogen will grow in proportion to the decrease in the cost of its production.
"Hydrogen Valley"
Our country also did not stay away from global trends.
In 2015, Russia "entered the game" by signing the UN framework convention, which implies a multiple reduction in carbon emissions from electricity generation for the next decade. Last summer, Russian Prime Minister Mikhail Mishustin approved
"Energy Strategy of the Russian Federation until 2035"
, in which Hydrogen Energy is spelled out as a separate item.
Strategy objectives -
"Development of production and consumption of hydrogen,

the entry of the Russian Federation into the ranks of the world leaders in its production and export ".
It is planned that
Russia in 2024 will export about 200 thousand tons of hydrogen, and by 2035, 10 times more - about 2 million tons.
This is how, no less, but the integrated development of hydrogen energy and the country's entry into the number of world leaders in its production and export, which in a ten-year horizon can be
10-15% of the global hydrogen market
.
And here is the roadmap for the hydrogen energy development plan in Russia:
- At the end of 2020, a concept for the development of hydrogen energy was developed, as well as support measures for pilot projects for the production of hydrogen.
- At the beginning of 2021, incentives should appear for exporters and buyers of hydrogen in the domestic market.
- The first hydrogen producers will be
"Gazprom"
и
Rosatom
... The companies will launch pilot hydrogen plants in 2024 - at nuclear power plants, gas production facilities and raw material processing plants.
- In 2021, Gazprom is to develop and test a gas turbine using methane-hydrogen fuel.
- Until 2024, Gazprom will study the use of hydrogen and methane-hydrogen fuel in gas installations (gas turbine engines, gas boilers, etc.) and as a motor fuel in various types of transport.
- In 2024, Rosatom will build a test site for railway transport using hydrogen. We are talking about the transfer of trains to hydrogen fuel cells on Sakhalin, which was announced in 2019 by Russian Railways, Rosatom and Transmashholding.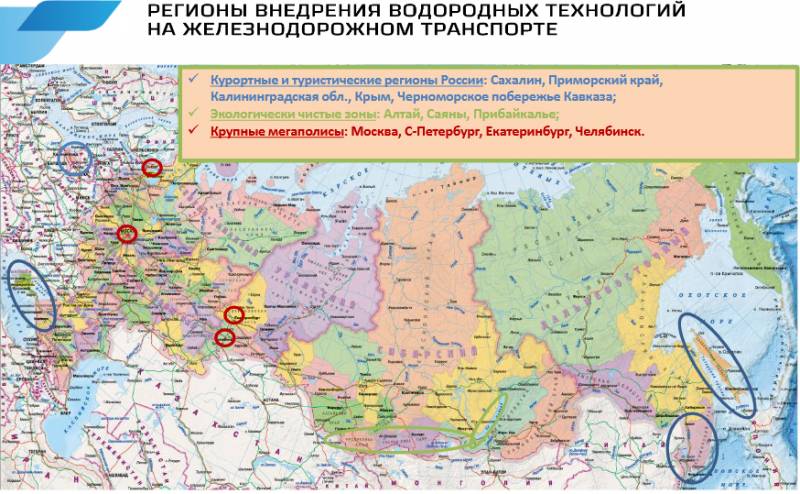 In November 2020, the Russian consortium "
Technological hydrogen valley
", Which will conduct research and develop hydrogen technologies. The created consortium included: Tomsk Polytechnic University, Institute of Catalysis SB RAS, Institute of Problems of Chemical Physics RAS, Institute of Petrochemical Synthesis RAS, Samara State Technical University and Sakhalin State University. But later other universities and academic institutions will be able to join them.
And here are the customers - Russian companies relying on hydrogen energy: Gazprom, Gapromneft, SIBUR, Russian Railways, Severstal, Rosatom, NOVATEK. Let's face it, our country has a good head start in the form of its own developments and hydrogen generation at nuclear power plants, which allows us to increase hydrogen production almost immediately.
But, as they say, there are some nuances ...
Hydrogen production
According to the method of production, it is customary to separate hydrogen by color:
"Green"
hydrogen (carbon-free) - electrolysis using renewable energy sources (RES);
"Yellow"
hydrogen (carbon-free) - electrolysis using nuclear power plants (NPP);
"Turquoise"
hydrogen (low carbon) - pyrolysis of natural gas (methane);
"Blue"
hydrogen (medium-carbon) - steam reforming of methane (PCM) or coal with CO2 utilization (CCS -and technology of carbon capture and storage);
"Gray"
hydrogen (high carbon) - steam reforming of methane with CO2 emissions;
"Brown"
hydrogen (high carbon) - gasification or steam reforming of coal.
The main methods for producing hydrogen and energy consumption for its production are shown in this figure.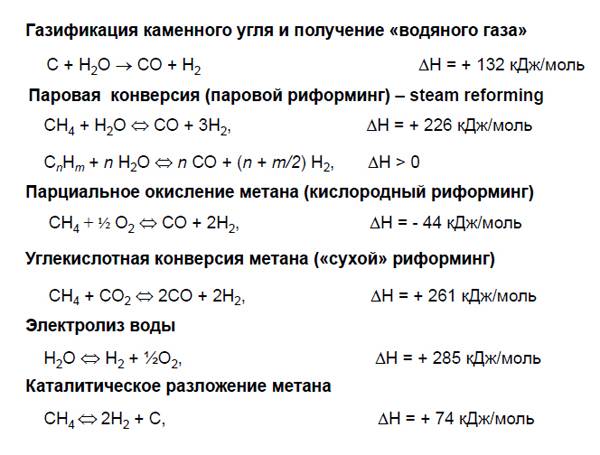 Note the catalytic decomposition of methane in the presence of a catalyst (bottom line). The advantage of this method is in the absence of CO2 and CO in the reaction products, as well as in the formation of a valuable product - nanofibrous carbon (NFC), which is used today in many industries. Now our scientists are working to improve the characteristics of materials used in catalytic membrane reactors (CMR), which separate hydrogen from gaseous media.
I even came across an exotic way of producing "green" hydrogen (in KMR) from hydrogen sulfide at the bottom of the Black Sea, where its potential reserves can reach 3 billion tons.
There is also a technology of two-stage production of "brown" hydrogen.
Stage I - production of synthesis gas from oil waste, liquid combustible waste, solid municipal waste, biomass, low-grade and high-ash coals, peat, shale and other fossil fuels.
Stage II - the use of synthesis gas to generate heat, electricity, hydrogen evolution (in the CMR).
In our country, structured catalysts, models of reformers and fuel processors have been developed to produce hydrogen and hydrogen-containing mixtures from various liquid (diesel, biodiesel, gasoline, methanol, ethanol, etc.) and gaseous (methane, propane-butane, dimethyl ether) fuels ...
For example, in China, "brown" hydrogen is produced on an industrial scale from low-grade coal and oil shale. But because of this, the ecology suffers greatly and the atmosphere is polluted.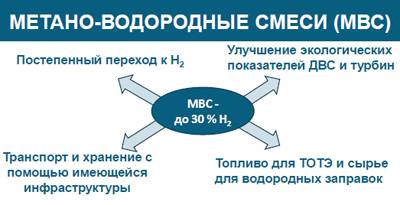 Electrolysis method
Water electrolysis is the most environmentally friendly method of producing "green" hydrogen, but so far the most expensive in the world. The cost of producing hydrogen by PEM electrolysis for Europe is estimated at 3,93 euros per kg.
In Russia, the capacities of underloaded hydroelectric power plants, wind power plants or nuclear power plants are ideally suited for hydrogen electrolysis. The presence of such an attached load as electrolysis hydrogen production is very beneficial for nuclear power plants, as it ensures the operation of the plant at a constant power level, smoothing the load "sinusoid" during periods of low load.
The plans for the development strategy of our nuclear energy until 2050 include the production of 50 million tons of hydrogen per year, which is 10% of its world consumption.
The ideal option for the pilot project of the State Corporation Rosatom is the Kola NPP.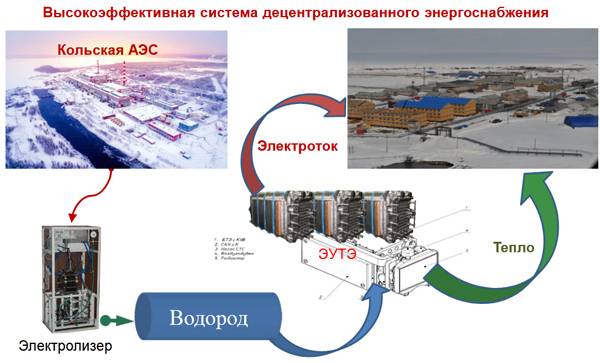 Energy consumption for the production of "yellow" hydrogen by electrolysis at nuclear power plants is 6 kW * h per 1 cubic meter. m of hydrogen. Productivity up to 83000 cubic meters m / h of hydrogen. The cost of the hydrogen produced is $ 3 per kg. However, the transportation of hydrogen to Europe is still in question, and the "yellow" hydrogen generated in this way may not be certified as "renewable", which is so important for the EU market.
Also, Rosatom is organizing "western" and "eastern" hydrogen clusters to provide hydrogen to the domestic and export markets of Europe and Asia. Rosatom is currently working on a feasibility study for two promising projects. These are the launch of hydrogen trains on Sakhalin and the export of Russian hydrogen to Japan.
It must be admitted that electrolysis is not yet capable of providing an economically viable production of hydrogen in the required volumes. Now all over the world, large-scale production of hydrogen is carried out from natural gas using the technology of steam reforming of methane (PCM). True, in this case almost half of the initial gas is burned, and combustion products are released into the environment. On the other hand, gas workers are happy, their product is in demand, it is possible to obtain inexpensive "gray" hydrogen from it and sell it profitably in large volumes.
But if heat from a high-temperature gas-cooled reactor (HTGR) or a high-temperature gas-cooled thorium reactor (HGTRU) is used in the technology of steam reforming of methane (PCM), then we get an excellent tandem for the production of electricity and "blue" hydrogen. This saves natural gas, electricity, and no harmful emissions into the environment.
According to this scheme, a promising nuclear power plant (AETS) can be developed, which will ensure large-scale production of environmentally friendly "yellow" and cheap "blue" hydrogen, which is close in price to the cost of natural gas. Thus, only one HTGR module with a thermal capacity of 200 MW can provide for the production of about 100 thousand tons of hydrogen per year.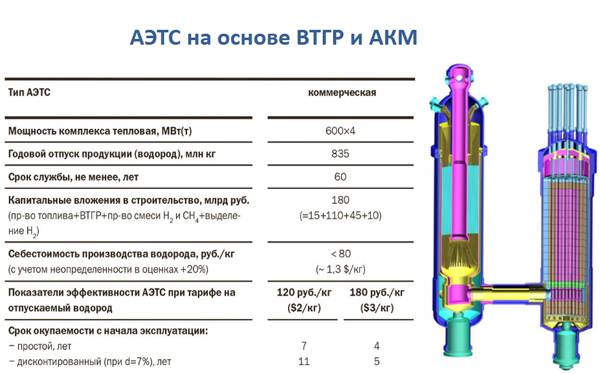 Storage and transportation of hydrogen
Due to the high "fluidity" of hydrogen, it is very difficult to transport it over long distances, such as, for example, liquefied natural gas (LNG).
The problem with transporting liquid hydrogen is that the molecules of the substance are so small that they can seep through the atomic structure of a metal container at temperatures above -253 ° C. Maintaining such a temperature in a large volume for a long time is very energy-intensive. But there is one more problem - hydrogen embrittlement and destruction of metals under the influence of atomic hydrogen. Even high-strength steels, as well as titanium and nickel alloys, are subject to it.
It is not economically viable to store hydrogen in large volumes today. Scientists are still developing effective and safe storage methods. Therefore, it is more reasonable to produce hydrogen directly on site, and store only 10% of the consumed volume, which means a continuous cycle of its production and consumption.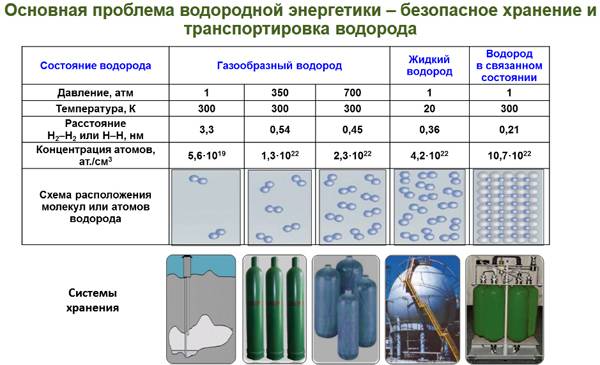 Do not forget that even in small proportions, an explosive "explosive gas" is formed with oxygen. But this effect can also be stopped in a methane-hydrogen mixture (MHM), which remains safe even with a 30% hydrogen concentration in it.
Hydrogen will be produced from methane (or MBC) using the adiabatic methane conversion technology (ACM) patented by Gazprom. It can be assumed that the delivery of hydrogen to Europe is planned to be carried out in this way and for this purpose the construction of the Nord Stream-2 pipeline is urgently completed. Germany is more interested in this than all European countries, as it presented its hydrogen doctrine, which obliges the country to completely switch to hydrogen by 2050. The media write that Gazprom even offered the host party to build a large hydrogen production plant in the vicinity of the landfall of the gas pipeline under construction, and even reverse CO2 reverse from Germany.
In the future, liquid reversibly hydrogenated organic compounds (LOHC), methanol, ammonia can be used to transport hydrogen. But about this there are such problems as the toxicity of "fragrances" and very harsh conditions for the reverse reaction.
Our scientists have also developed even more efficient ways to store hydrogen. It is based on the unique ability of solid reversibly hydrogenated metals and alloys based on LaNi5 to retain hydrogen in their structure, and the packing density of its atoms is higher than the density of atoms in liquid hydrogen.
This method is called "intermetallic" hydrogen storage. Intermetallic storage devices (IMN) have already been manufactured and tested, which have proven their efficiency and reliability. To extract hydrogen from such a compact storage, the consumer will simply have to heat it up.
In conclusion, I would like to present to you another unique technology of nanocapillary storage and transportation of hydrogen (CNT), which is based on the principle of dividing the storage structure into millions of independent capillaries - microvolumes, or the so-called polycapillary matrix. Such hydrogen accumulators will have a number of advantages: light weight, compactness and explosion safety.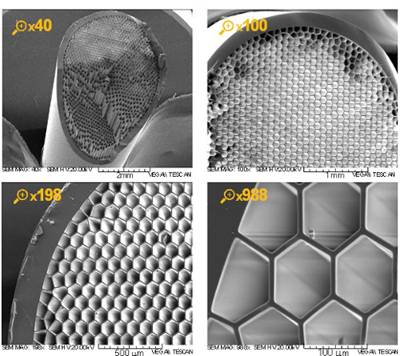 Nanocapillary structure for storing hydrogen under a microscope
Fuel cell and hydrogen engine
Solid oxide fuel cell (SSF) remains the main converter of hydrogen into electrical energy. This device converts the chemical energy of the fuel (hydrogen) directly into electrical energy by oxidizing oxygen without burning it.
Inside the TFC, hydrogen molecules enter into a chemical reaction with oxygen ions, and the output is electricity, heat and water vapor. Fuel cells can operate with various hydrocarbon fuels: hydrogen, as well as methane, butane or synthesis gas. Their electrical efficiency reaches 60%, and in the future 80%, while thermal, gas turbine or nuclear power plants have an efficiency of about 40%.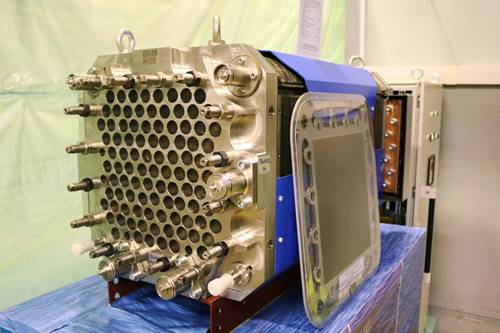 BTE-84 is created on the basis of solid polymer fuel cells, operates on synthesis gas (hydrogen) and air with a minimum overpressure of 0,004 kg / sq. cm, rated power 6,5 kW, voltage range 40–80 V, load current 0–160A, operating temperature +60 ºC, number of TE - 84, weight - 72 kg.
In terms of energy efficiency, hydrogen is 3-4 times higher than traditional fuel and was first used as a fuel for internal combustion engines in 1806. In the USSR, during the war in besieged Leningrad, hydrogen was also used in transport due to a shortage of gasoline.
The developed modern hydrogen rotary piston engine (RPE), as such, is planned to be installed on electric vehicles mainly to increase their mileage. And in gas turbine engines for various types of transport, the use of hydrogen and methane-hydrogen fuel until 2024 should be tested by Gazprom.
Hydrogen boom
And for dessert, I present a short selection of world
News
on hydrogen topics.
Canada
, producing approximately 3 million tons of hydrogen per year, is already one of the ten largest hydrogen producers, providing growing market demand.
USA
are developing the world's largest hydrogen-electric mining dump truck, UFCEV class.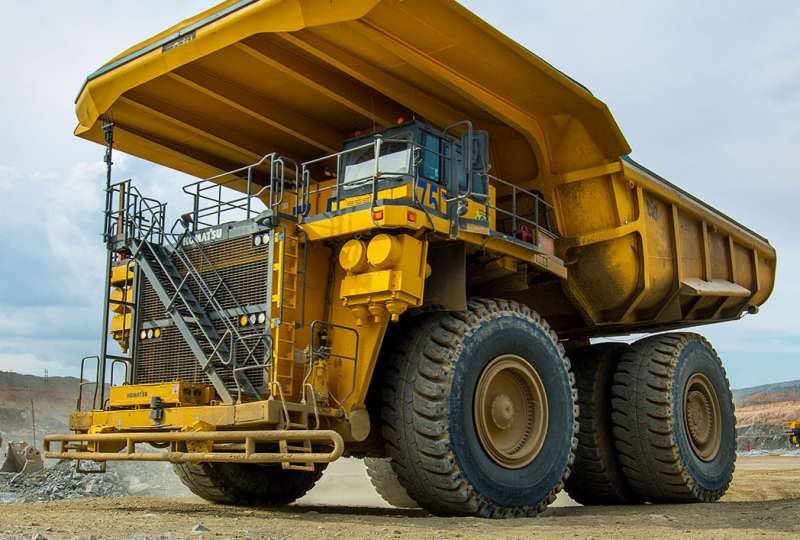 Automotive concern General Motors has announced that it is going to be carbon neutral by 2035. And this means not only the rejection of cars with internal combustion engines, but also that all factories of the auto giant will use only renewable sources of "green" energy.
Japan
back in 2019, it signed an agreement on the import of hydrogen from Russia, as well as with Russian Railways, Transmashholding and regional authorities on the launch of railway transport on Sakhalin using hydrogen fuel cell trains. Japan is going to ban the sale of cars with internal combustion engines by 2035. Fukushima opened the world's largest solar-powered hydrogen plant in 2020, capable of fueling up to 560 fuel cell vehicles per day.
Already today, there are 100 hydrogen filling stations in the country, and 2030 more are planned to be built by 900. Kawasaki has launched the world's first ship to transport liquid hydrogen. In September 2020, Japanese consortium NYK Line announced plans to develop a 100-passenger fuel cell touring boat.
Korea.
Hyundai Motor intends to supply hydrogen electric vehicles to the Russian market and is in talks with Rosatom to create the corresponding infrastructure.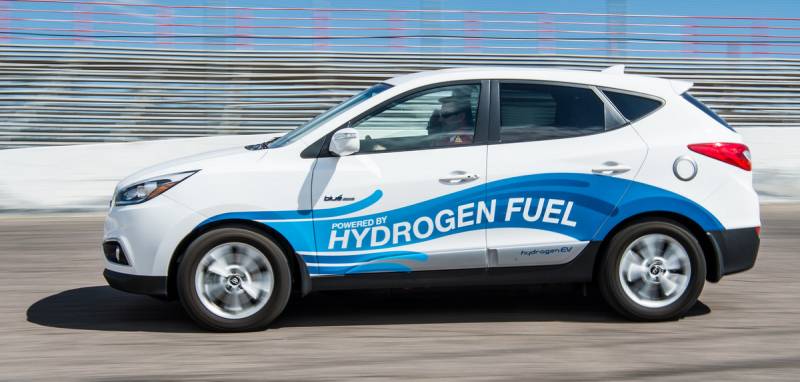 Shipbuilding company Samsung Heavy Industries and Bloom Energy have announced the development of ships based on scalable solid oxide fuel cells (SOFC).
China
launched its first hydrogen car, the Grove Obsidian, with a 1 km range. At the end of 000, there were about 2020 FCEVs in China. The plans are to increase the number of such cars to 6 by 165, and to 2025 million by 50. The plans are to build 000 hydrogen filling stations by 2030 and 1 gas stations by 350.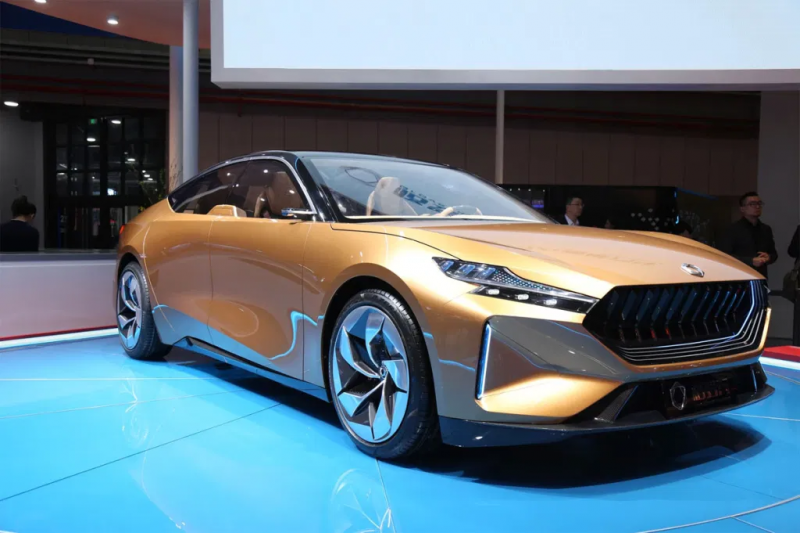 Australia
plans to produce ammonia (hydrogen transport) powered by solar and wind energy with a capacity of 1,5 GW.
Saudi Arabia.
ACWA Power is working with US Air Products to build a 4 GW green hydrogen and ammonia plant.
Britain
will ban cars with internal combustion engines in 2030, and by 2050 plans to switch to a completely "carbon-free" energy industry. Shearwater Energy is working on a hybrid power plant in North Wales that will combine a wind turbine, US NuScale modular nuclear reactor and hydrogen production.
Norway
plans to build a hydrogen production plant in Geirangerfjord to fuel ferries and cruise ships. They plan to start using the first hydrogen steam in 2021.
Holland.
The gas network operator Gasunie and the port of Groningen have formed the NortH2 consortium. The plans are to create a "European Hydrogen Valley" with allocated power capacity from offshore wind farms up to 10 GW by 2040.
Germany
presented a hydrogen doctrine to convert all spheres of the economy to hydrogen by 2050, including heavy industry and petrochemical production. At the same time, their hydrogen strategy is actually aimed at Russia as a "neighboring state" capable of solving Germany's hydrogen problem.
France.
The largest nuclear power plant operator, EDF, announced the creation of a subsidiary company, Hynamics, to develop hydrogen energy.
Airbus has unveiled three hydrogen aircraft concepts: a "classic" turbojet, a turboprop, and an integrated fuselage (flying wing) aircraft.
Italy.
The shipbuilding company Fincantieri SpA has turned to PowerCell for the decarbonization of ships, which will test its MS-30 fuel cells for power generation on the company's ships and yachts.
Ukraine
looking for the possibility of building a hydrogen production plant in the country,
"In the conditions of a surplus of nuclear generation",
to export it to the EU.
Russia
somehow casually and without fuss presented its own developments of hydrogen transport, including cars, buses, KamAZ trucks, trams, airplanes and trains. As well as many unique developments and technologies for the production and storage of hydrogen, indicating the strategically correct development of the country in the chosen direction.