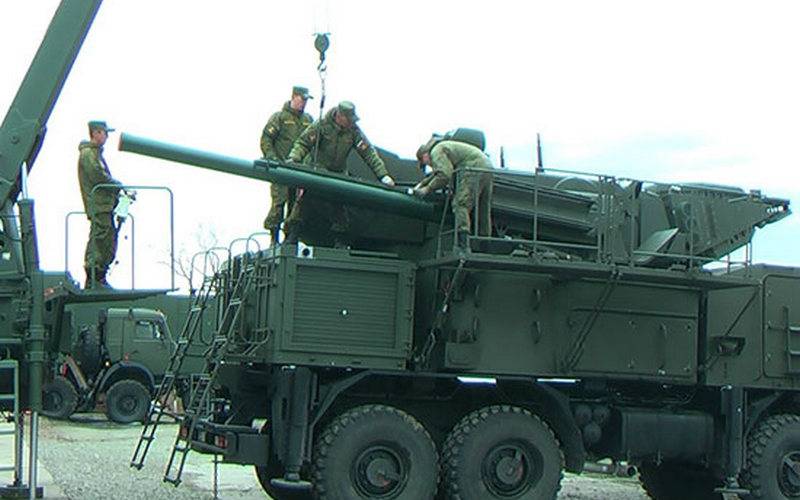 A new mobile air defense reserve regiment has been created in the Western Military District; it will close the airspace over St. Petersburg and the Leningrad Region. Reported by
"News"
with reference to the Ministry of Defense.
The new regiment was formed as part of the 6th Army of the Air Force and Air Defense; the regiment is armed with the Pantsir-S anti-aircraft missile and cannon systems. The formation of the unit that will carry out the tasks of the army's mobile reserve was completed at the end of 2020.
The creation of a new air defense unit is an asymmetric response to the strengthening of NATO in the Baltic. In particular, for the deployment of shock drones and long-range air-launched missiles there.
- writes the edition.
As explained in the military department, the new mobile regiment is a "reserve", and, if necessary, will be transferred to the most dangerous areas on its own or with the help
aviation
... The main direction is the Baltic countries and Poland. If necessary, the regiment can close the airspace of Belarus as a union state. The wheeled chassis allows the complexes to cover long distances, take positions and "from the wheels" engage in battle.
It is noted that the regiments fully equipped with Pantsir-S air defense missile systems are a fairly new phenomenon for the Russian air defense, the first experimental regiment was formed in the 1st Special Purpose Air Defense and Missile Defense Army deployed in the Moscow region at the end of 2018. Earlier, the Ministry of Defense made a decision to include mobile reserve regiments in each army of the Air Force and Air Defense.