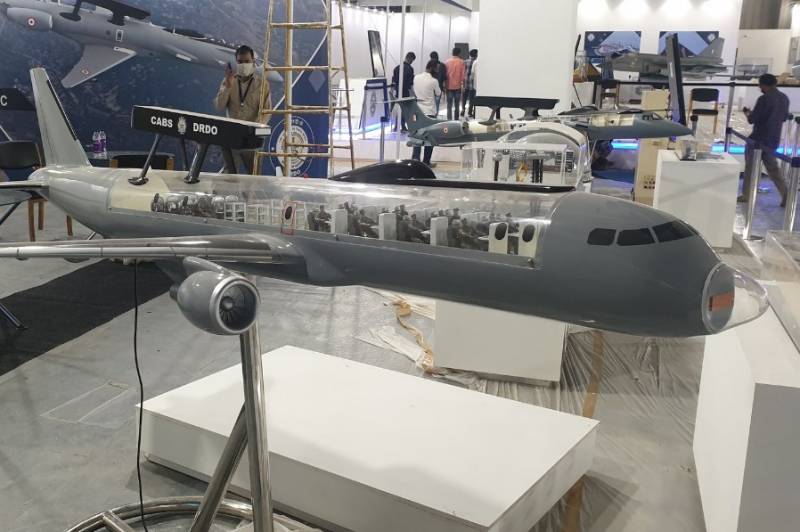 The new Indian airborne early warning system (AWACS) with 240-degree antenna coverage will be based on a modified A320 aircraft. Thus, India is creating its own AWACS (Airline Radio Detection and Guidance Complex).
A model aircraft equipped with an early warning and control system will be on display at the Aero India 2021 international exhibition, which will be held in Bangalore from 3 to 5 February.
The AWACS system was developed by the Airborne Systems Center (CABS), which is part of the Indian Defense Research and Development Organization (DRDO).
The new AWACS model has a 240-degree radar, similar to the Netra early warning system developed by CABS and installed on the Embraer platform. In the bow of the A320, as in the case of the Netra, a radar with an AFAR (active phased antenna array) will be installed. This is indicated by the "severed" nose of the aircraft model, which will be demonstrated at the exhibition.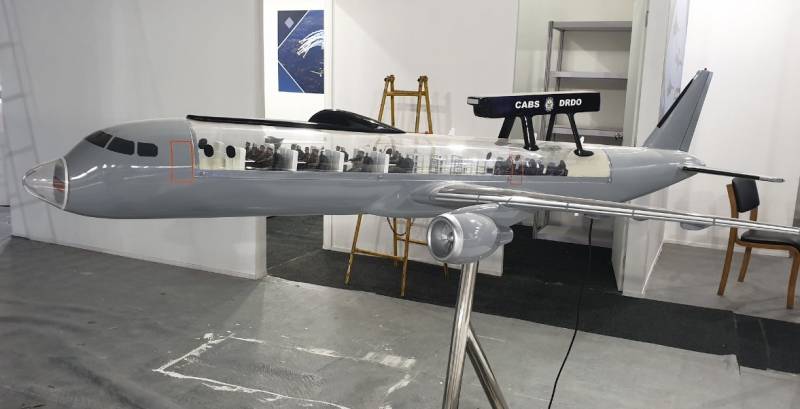 The Indian Ministry of Defense has approved the development by DRDO of six AWACS aircraft based on the Airbus A320, donated by Air India.
Now, in addition to Netra, the Indian Air Force is armed with the Israeli Phalcon system installed on the Russian Il-76 platform.