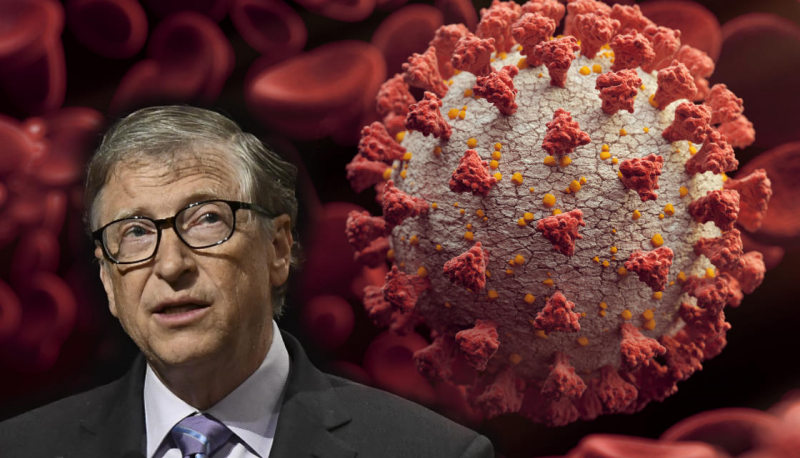 Competitors are asked not to worry
Many people still, not without reason, consider the pandemic and the "terrible" threat of Covid-19, and most importantly, unprecedented measures to combat them, something like a global fake. Although the world mass media refute this with all their might.
But that's why they are world-wide. These media - they are obliged to play the music that is ordered to them. However, the unprecedented online hype surrounding Bill Gates as the prime suspect for the spread of Covid-19, with all the strains that followed, is a very different case.
And it's already useless to repeat in the press, on social networks and Internet channels that the attack on Bill Gates is also a fake. This is not the first time before our eyes that the famous expression of Marx is being realized:
"An idea that has taken possession of the masses becomes a material force!"
The first on the founder of "Microsoft" (Microsoft) Bill Gates snapped supporters of the conspiracy theory. The Chinese trail seemed boring to conspiracy theorists, and they decided to choose Gates as a new victim of their theories.
"It has a lot to do with the creation of the Covid-19 coronavirus."
"He wanted to benefit from the pandemic, and he is already getting it."
This is from the Washington Post and from the American version of the worldwide Computerworld that Gates once sponsored. Moreover, he sponsored so generously that the publication fell under the skating rink of the antimonopoly services in several countries at once.
Well, IT giants, with their billions of dollars in profits from remoteness and everything connected with it, in the list of those who have only benefited from the pandemic, are by no means after pharmacists and vaccine developers. They are clearly ahead.
When the entire world economy, albeit with China outside the brackets, is declining, sales of equipment, computer games and software products have grown not by percentages, but several times. And Microsoft, which has long been hooked on more than half the world, is definitely out of competition today.
Look for who benefits
But the direct beneficiary is not always the one who starts the flywheel. Yes, Bill Gates was immediately reminded of 2015, when at a TED conference, he said that the greatest threat to humanity is not nuclear war, but an infectious virus that can kill millions of people.
"He planned to use the pandemic to seize control of the global health system."
This is from the New York Times.
Conspiracy theorists seemed to laugh in vain when, at the start of the pandemic, the Bill and Melinda Gates Foundation allocated an astronomical amount for research aimed at preventing the spread of Covid-19. As much as $ 100 million.
Then there was more. A lot more. But now you can't shut up anyone with this. Microsoft spends hundreds, thousands of times more on military software development. But the profits are also cosmic.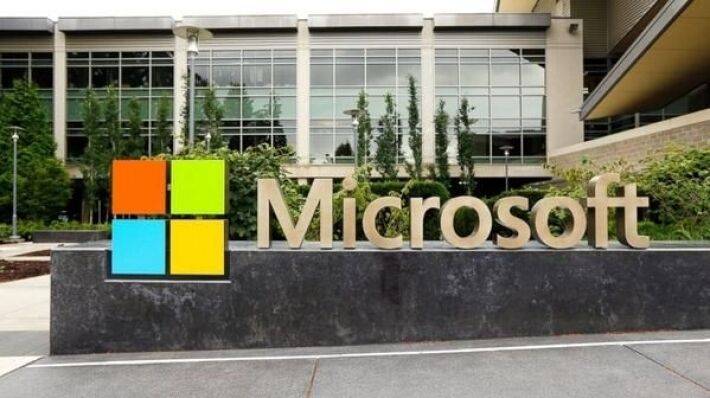 Meanwhile, the combination with the unification of two seemingly little related industries - digital technologies and pharmaceuticals - has already been successfully implemented. And there is no need at all to sit in high positions in the largest corporation in the world.
But it only seems to Gates that it is enough to replicate lengthy interviews in the big media in response to the network hype. With such pathetic maxims:
"This pandemic is terrible, but the next pandemic could be ten times worse.

That is, a global answer is needed.

There was international collaboration between scientists, companies, international organizations and governments in the development of the vaccine. No country could achieve this alone.

Hopefully this will be a lesson in tackling global challenges such as climate change. "
But the process, as they say, has already begun. And even our publication is just one more of its reflections. Among the hundreds of thousands and even millions. Journalists, like detectives, are obliged to look for who benefits.
Fakes are lies, but in them ...
It is understandable why the world swallows fakes about Gates with such pleasure. Millions of views and likes, tens of thousands of posts and reposts about someone who was recently talked about as a monopolist from a completely different sphere -
"What is good for Boeing is good for America."
But Boeing was blown away.
Bill Gates' Microsoft may well be blown away. Although just a few months before the pandemic, Microsoft, with a capitalization of $ 905 billion, became the world's most expensive business. Gates' brainchild took first place in the Global Top 100 ranking.
In March 2020, as the pandemic was only gaining momentum, the media spread around
news
about the departure of Bill Gates from the board of directors of Microsoft and (oh, horror!) from the capital of the corporation.
At the same time, the billionaire dumped a close friend - also a billionaire from the top ten Warren Buffet with his lucrative investment business. And he began to spread everywhere that he was dedicated to saving mankind from epidemics and pandemics.
A kind of philanthropist who has invested more than $ 50 billion in the development of global health care and education, as well as in solving the problem of climate change over two decades.
This is twenty years. And this is with Microsoft's current capitalization of almost a trillion dollars. Now the hero of the occasion in the press and social networks has invested in vaccines, and not only ... But how could it be otherwise?
Did he let it out himself?
So the ranks of expert critics who will expose the pharmaceutical giants will continue to grow. To which even now no one wants to explain anything. And why, in general, did it take to develop and produce batches of hundreds of millions of very dubious vaccines?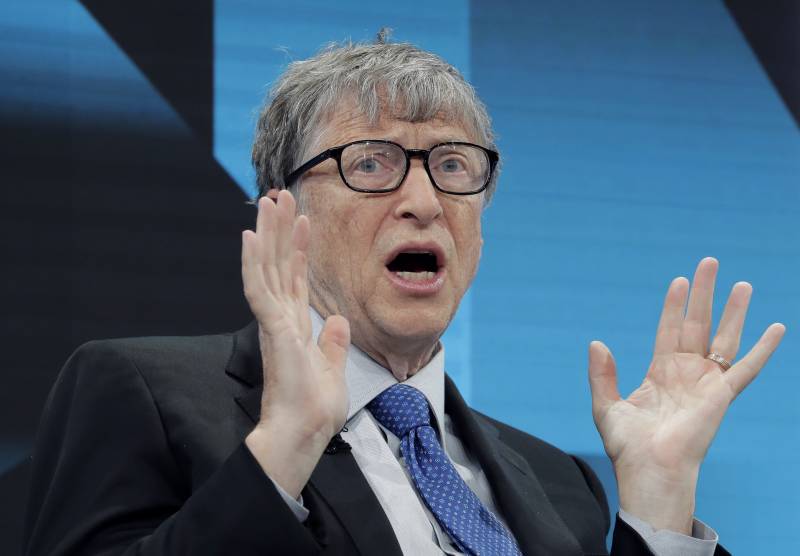 Above I wrote that conspiracy theorists, and after them the network community, chose Bill Gates to play the role of the culprit in the pandemic. But why did they choose? If he set himself up?
The founder of unsinkable Microsoft spilled over everything even not in 2015, but even earlier - in his scandalous speech
"Refreshing to zero!"
It happened at a closed conference, again - TED, ten years ago in Long Beach, California.
Today it is believed that Bill Gates simply made a reservation there, just according to Freud, about the reduction of the world's population by 10-15 percent, meaning only a decrease in the growth rate. But it certainly was about the fact that this would happen,
"If we really do a big job on new vaccines, health care, reproductive health services, we will reduce it by perhaps 10-15 percent."
Well, in 2010, the media and paid bloggers managed to "smear" Gates.
And now they can drown.