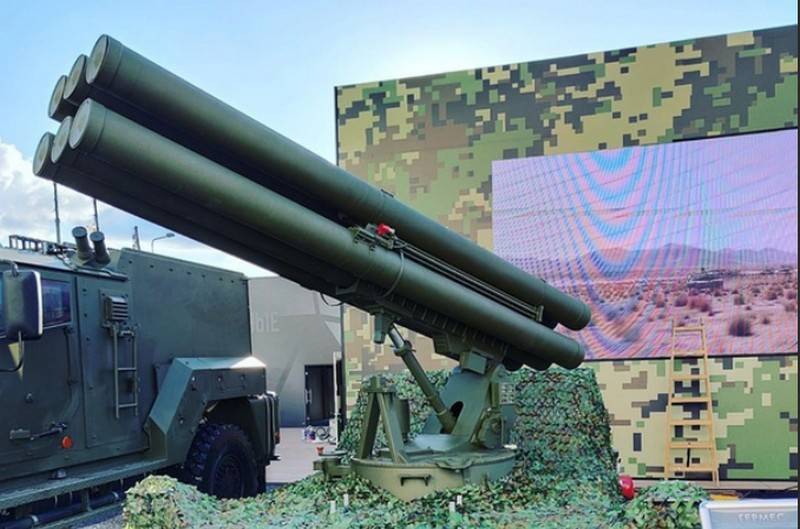 The promising Hermes anti-tank complex may receive a new version with a faster and more powerful missile. It is reported by
RIA News
with reference to the industrial director of the Rostec weapons complex Bekkhan Ozdoev.
Rostec plans to begin development work to create a new Hermes 2.0 strike complex. The development will be carried out on the basis of the promising Hermes complex, which is currently undergoing demonstration tests for the Ministry of Defense.
This complex has great potential for further improvement. In this regard, experimental design work is planned, which provides for an increase in the combat power of the missile by 2-2,5 times and an increase in its flight speed. This will be a version of the Hermes 2.0 complex
- said Ozdoev.
The basic version of the promising anti-tank complex "Hermes" was presented during the military-technical forum "Army-2020".
"Hermes" has a compact combat module with launchers for six missiles and can fire salvo fire at six targets at a distance of up to 100 km. Each missile has a high-explosive fragmentation warhead, contains twenty-eight kilograms in TNT equivalent and develops a maximum speed of up to 1300 m / s. The complex can be used against both armored vehicles and stationary fortifications, warehouses, communication centers, etc.
The special advantage of the new complex is that it can be installed on any platform, and the "fire and forget" system allows you to direct missiles to the target using drones or ships.