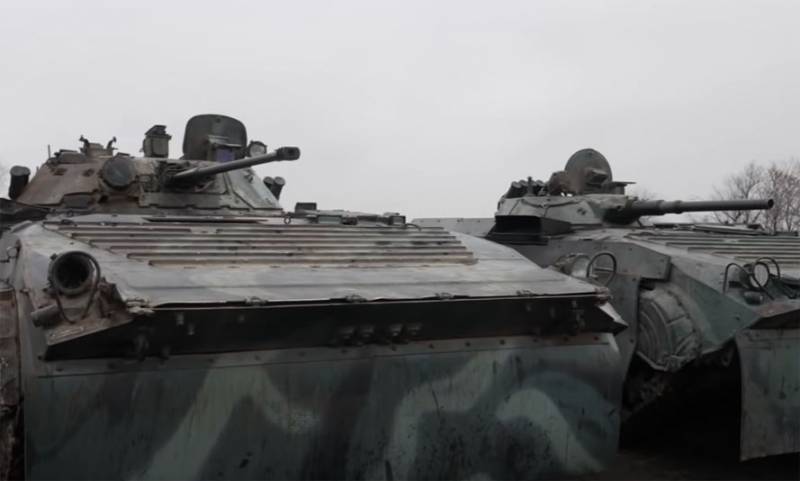 Open space, roaring motors, clanking metal - and this is not an ordinary rally with race cars. This is a military vehicle race. Infantry fighting vehicles - BMP-1 and BMP-2 - were brought up to the start.
Tracked armored vehicles pass the first section of the distance, make a U-turn practically on the spot and go back, while maneuvering.
One of the most spectacular parts of this BMP rally is the drift on the training ground.
All these races on BMPs were shown on the Krupnokaliberny Raspolokh channel. The author of the video presents to the viewer not only how the armored vehicles behave at the maximum speeds possible for them, but also how they fundamentally differ from each other - including differences in weapons.
For example, it is indicated that the BMP-1 was created for combat operations mainly in flat Europe. However, for a war in mountainous areas (for example, in Afghanistan), its gun was already not suitable, since it had a very limited ability to deviate in a vertical plane - the combat vehicle became an easy target for the enemy, who occupied the dominant height. She simply could not respond with fire in such a way that it covered the enemy, who was entrenched in the mountains.
About how the BMP-1 and BMP-2 behave at the training ground, how and with what weapons they hit targets, how they work in pairs - in the plot of the mentioned channel: